Virajas Kulkarni And Gautami Deshpande Shoot For 12 Hours Straight For The Plot-Twist In Their Upcoming Episodes
Virajas Kulkarni and Gautami Deshpande shooted for 12 hours at a stretch for their upcoming episodes of "Majha Hoshil Na".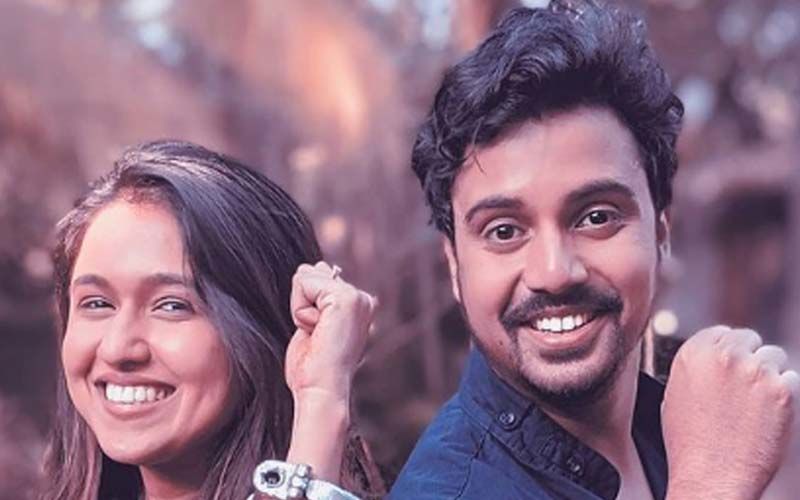 'Maza Hoshil Na', the most popular Marathi TV show's storyline is currently having an interesting turn. The viewers were eagerly waiting for Aditya's proposal to Sai and it took a long wait which came to an end with lots of twists in the story. It took 12 hours to shoot the plot-twist of the episode and the actors with cast and crew employed their blood and sweat to complete the shoot.
Virajas Kulkarni is very active on social media and always makes his fans aware of his moves through social media handles. Recently, he posted a pic where Virajas Kulkarni and Gautami Deshpande can be seen engrossed in discussing work. They are on the set and Gautami Deshpande is carrying a script with her.
Virajas Kulkarni expressed his emotions for the entire team who is working tirelessly and wrote- "१२ तास शूट होत असलेल्या, आणि प्रचंड पाठांतर लागणाऱ्या अशक्य, अचाट, अफाट, भयंकर, तुडुंब सीनच्या मधला एक दमलेला, घामाने हैराण झालेला, पुढच्या शॉट ची वाट बघत असलेला एक क्षण. (The most turbulent scene that took 12 hours to shoot, waiting for the next shot ..the moment in the middle of the work which can be an impossible, awkward, vast, horrible, lots of rehearsals, a sweaty and annoying.")
Check out the post here:
The actor sums up with few hashtags, whereas, fans and colleagues are showing their empathy towards Virajas Kulkarni by commenting in the comment box. Some of the fans are appreciating the chemistry of Virajas Kulkarni and Gautami Deshpande. Meanwhile, on the professional front, Virajas Kulkarni and Gautami Deshpande are still busy with the' Maza Hoshil Na' along with Vidyadhar Joshi who is in a key role in this popular Marathi TV Show.

Image source: Instagram/virajas13_official