Virajas Kulkarni Crafts His Own Gunshot Wound Makeup Amidst Lack Of Resources During Lockdown
Virajas Kulkarni shows his talent in art in his latest behind-the-scenes pictures from the popular Marathi TV show, Mazha Hoshil Na.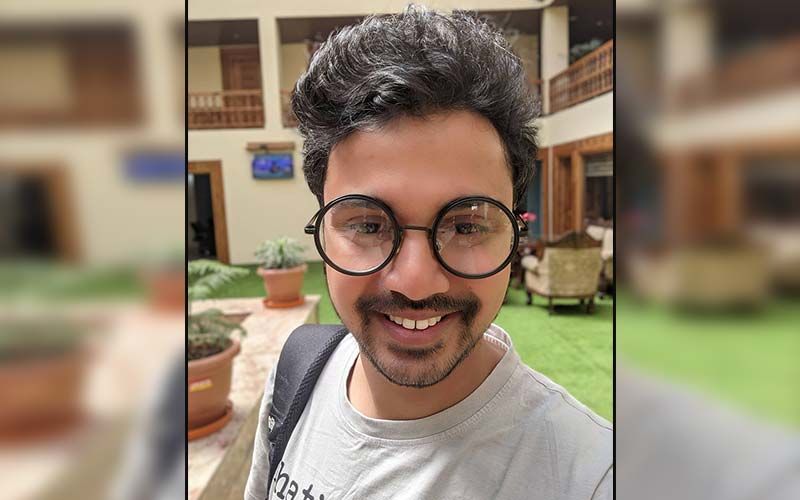 The series 'Mazha Hoshil Na' on the small screen has created a different place in the minds of the viewers in a very short time. Each character in this series has created a different fan base. The series has been creating tremendous drama and suspense since its inception. The series recently took a very interesting turn and the curiosity of the audience.
In the latest episode of Mazha Hoshil Na, Aditya was seen being shot by the villain JD. He later got admitted to the hospital immediately and as per the doctor's advice, he left for an immediate operation. Now the latest is that Virajas Kulkarni has worked hard to perform this scene and to pour every emotion to make this scene perfect. The actor who stays a lot active on social media recently shared a BTS picture with the audience of how he created the gunshot wound with only a minimal amount of resources. The actor took to his Instagram and shared a picture of him doing body art. Virajas showed off his artistic side by mixing and coloring the paint and later creating a perfect gunshot art. He wrote, "The strict bio-bubble rules at Silvassa made getting resources difficult, but I had great fun designing my gunshot wound with just paper, glue, and make up for the operation scene! Years of making my own zombie makeup for comic cons came in handy!"
Majha Hoshil Na is a Marathi television family series that stars Gautami Deshpande, who plays Sai, and Virajas Kulkarni, who plays Aditya. Hailing from a rich family, Sai falls in love with the intelligent and righteous Aditya. After their wedding, Sai has to deal with her family members which further leads to hilarious situations. A unique take on how equations change after marriage and how loving relationships are formed is surely entertaining and winning the audiences' hearts over.



Image source: Instagram/virajas13_official