Ankit Tiwari Had Forced Sex With Me Many Times, Keeping My Daughter & Sister Outside The Room
Complainant speaks out including the details of how Ankit Tiwari's family told her to forget the episodes and move on! LISTEN TO HER TAPE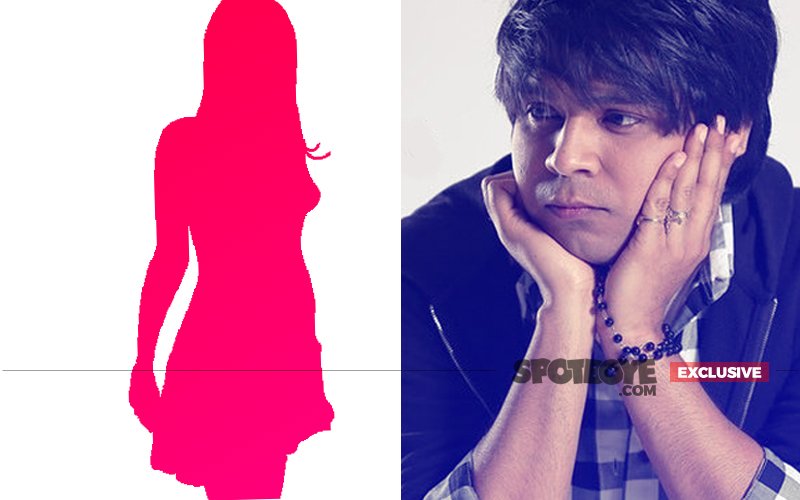 Singer and music composer Ankit Tiwari is in the news for wrong reasons. Not too long ago, a lady (name withheld) had complained against him alleging that he had raped her several times. The High Court acquitted Ankit, recently. The lady in question is hurt and livid and plans to get the case reopened in Sessions Court, and in an EXCLUSIVE chat with SpotboyE.com, spills out details about the horrifying time she spent with Ankit

Excerpts:

Where did you first meet Ankit?
I first me Ankit at a Durga puja. He saw me, and then kept coming at that place often. After that, he got hold of my number and started calling me.

Did you get physical with him soon?
No, we used to go out sometimes, but mostly my sister accompanied us. Then one day at a coffeee shop when we were alone, he proposed to me. He said he loves me and wants to marry me.

I clearly told him that he should revisit his thoughts and be sure of what he's saying since I have a daughter from my first marriage. He said that's not a problem, and God willing he will soon be successful in his career and take care of his family.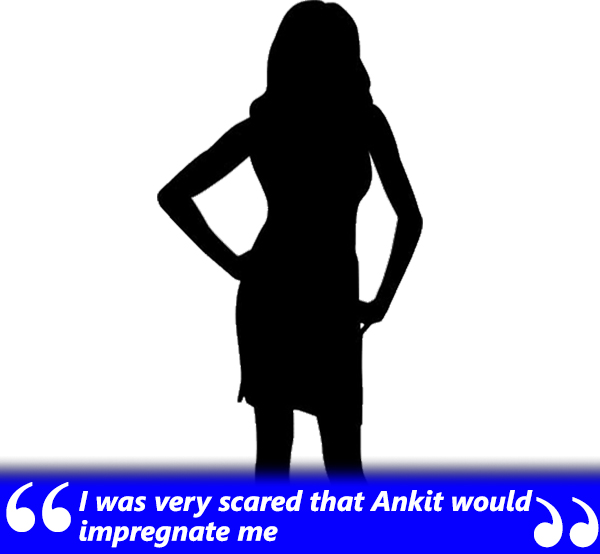 Image Source: jollypics

And then?
Then, one day at my sister's birthday party, he forced me to have a drink. Firstly let me tell you that he goes around saying that he doesn't touch alcohol, but woh peeta hai.

Coming to that drink, which I was compelled to gulp down, I started feeling very tizzy. After a point, I was not in my senses. After that, he forced himself on me.

Next morning, I called him up to tell him what he had done and (pauses)

And?
Ankit said, 'Shaant raho, main tumhara hamesha saath doonga'. He even used to tell me at some point that I should send the police to his parents' house in Kanpur and try to scare them so that they get us married. Imagine the tricks he used to cajole me, err, fool me.

Did you not feel that he was raping you, when it happened the first time?
All I felt was that Ankit was somewhere near me, but I couldn't feel that he was raping me. I was almost unconscious. He had made me drink too much.

He betrayed me. We had decided that we will never cross the line but Ankit did. I suspected that if we get physical before marriage, it will only lead to complications.

Phir kya hua?
After that, Ankit started getting physical with me on frequent basis. It was never consensual from my side, He used to come to my house and close the room door almost immediately, and keep my daughter and sister outside. After about half hour, he would go away and barely talk to them for 2 minutes. It was sex at Blackmail Point, and always at Blackmail Point.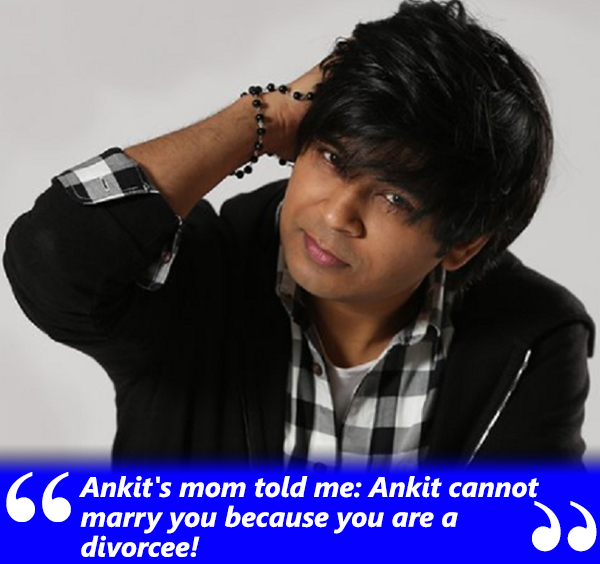 Image Source: theladiesfinger

Why did you allow that to happen?
Well, I had no choice. Ankit started blackmailing me that he has a video of our first interlude and even showed me an intimate picture from it, which was stored in his mobile phone which I had gifted him once upon a time.

Suddenly, that phone went missing during the investigations. He claimed that he had lost the instrument. Whenever I tried to see the videos on his phone, he ended up having an ugly fight with me.

Were you not scared that you might get pregnant?
Of course I was. After it was over every time, I had to test... (trails off).

But you withdrew from the case at some point, why?
I did, but that was only because my husband asked me to. Ankit's lawyer Neeraj Gupta used to call up my parents and say, 'Please withdraw karva lo case, Ankit ka career hai, uski shaadi honi baaki hai'.

I returned to resume my fight only because despite our understanding with Ankit that he will never malign my name, he went around saying that I had turned hostile and all my charges against him were false.

Did you ever speak to Ankit's family about the mess Ankit allegedly landed you in?
I did, and his mother's response shocked me. She said: Bachpana hai. Bachche hain, aisa sab hota rehta hai. And she clearly spelt out that he cannot marry me because I am a divorcee and a mother. And do you know what his brother Ankur told me?

What?
He told me that I should move on in my life (pauses).

Go on...
I took my parents to his home in Kanpur too to make his parents understand. After few days, he stop taking my calls.

What happened inside those four walls in Kanpur?
We were only humiliated. I was told that I should not have continued my relationship with Ankit. I replied back saying that he had forcefully continued it against my wishes and not I, but our pleas and explanations feel on deaf ears. We were told: Jo karna hai kar lo.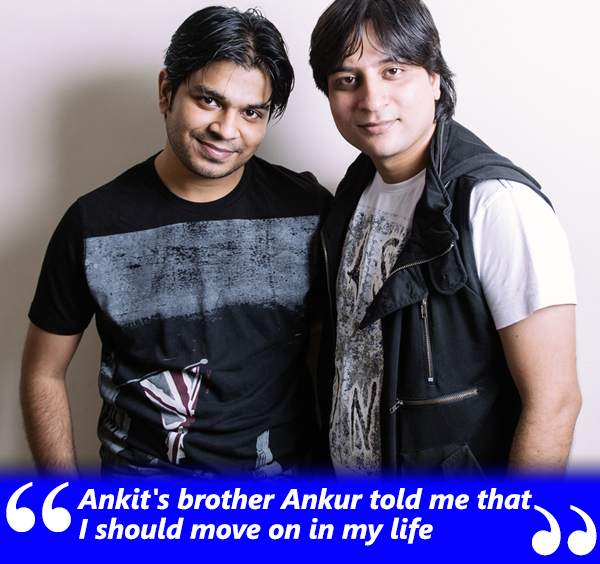 Image Source: indianentertainment

Have you met Ankit recently?
Door se dikha hai, but I have not spoken to him at all. I am not interested in having any interaction with him.

I remember I helped him financially so much. He was nobody when he came in contact with me. I was earning almost twice of what he was then. He was a mere struggler earning 20K a month, my driver used to take him around for his meetings in my Honda Civic.

I am married now. My husband is a thorough gentleman. He has stood by me till now, and will always be there for me. I will not give up this fight. I will get the case reopened.

I regret the day I met Ankit. That bloody man ruined so many days of my life. I demand justice.

And can I tell you something more? My husband is also a singer and Ankit is sabotaging his career, going around telling the industry that they should not give work to my husband. Imagine!


Thumbnail Image Source: theladiesfinger