Broken But Beautiful 3 Singer-Composer Akhil Sachdeva: 'My Voice, Its Tone And Its Vibe Suits Sidharth Shukla's Personality A Lot'-EXCLUSIVE VIDEO
Singer-composer Akhil Sachdeva, who composed and sung two songs, Tere Naal and Mere Liye, for the recently released series Broken But Beautiful 3, talks about his association with the franchise, his musical style and more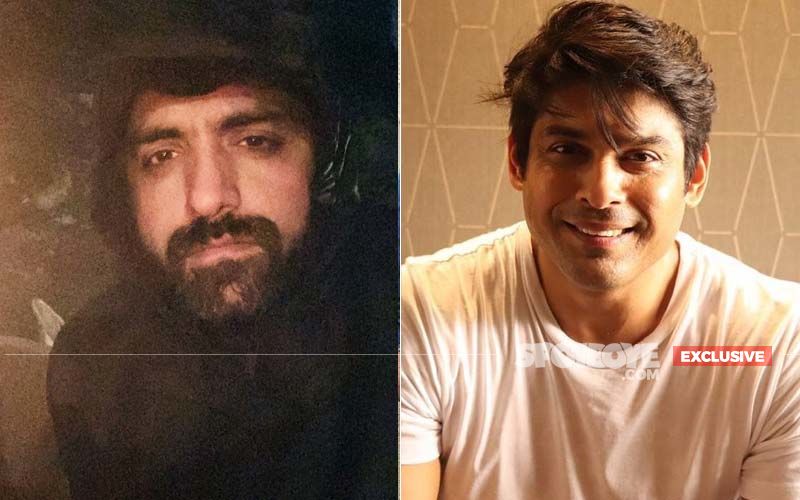 Singer-composer Akhil Sachdeva is known for his soulful voice behind songs like Humsafar from Badrinath Ki Dulhania and Kabir Singh's Tera Ban Jaunga. Recently, he sung and composed two tracks, Tere Naal and Mere Liye, from the recently released Broken But Beautiful 3, featuring Sidharth Shukla as Agastya and Sonia Rathee as Rumi, and both the tracks have been received well.
In an exclusive conversation with Spotboye.com, Akhil talks about his association with the franchise, inspiration behind his musical style and more. Read excerpts from the interview:
Your association with the Broken But Beautiful franchise goes back. You composed O Saajna for season 2 and now, in season 3 you have crooned and composed two tracks. How has this association been for you?
I always take the Broken But Beautiful team as a family since I know the makers pretty well and I share a personalised relation and bonding with them. The confidence that they have on me to deliver a big sounding love song or a soulful heartbreak song is reassuring. If they have anything to do with this emotion of love, they come up to me to ask for a song. In season 2, I made O Saajna, and it was an important aspect of the show. It was the most run song in all episodes and became so popular that even before season 3 began, the fans requested the makers to ask me for a song in season 3 as well. Even if makers wanted that or not, they knew the audience wanted it and they were set to take me up to make one song at least.
Neeraj Paji came up to me for that one song. He briefed me about the situation in the show, but gave me full liberty saying he wanted me to make a big love song from heart that I always make, something that can rule over the audience's heart. It was all about being honest to my music and my process, and that's how Tere Naal happened.
Then three weeks back, I got a call that they wanted another song from me which is the heartbreak song or the breakdown song of Agastya. But they were clear that they didn't want anything less than Tere Naal, in terms of the sound, vibe or hook line. They wanted a song as big as Tere Naal only. I am so glad both my songs were released first and they trended so much even before the show's release that they set the tone for the show.
In season 2 you composed music for Vikrant Massey and Harleen Sethi, while this time it was for Siddharth and Sonia. Does the change in actors affect your approach towards making the music in any way?
Absolutely not as I don't make songs thinking about the platforms, actors or the medium. I make songs for the love of song making. I make each song of mine with the same love and dedication. I compose them in a way that wherever it comes, it touches hearts. The song is always the biggest entity for me and then it's the song's fate where it goes.
But I have to say that Sidharth is looking phenomenal and my voice, its tone and its vibe suits his personality a lot. That is why both my songs were released first and that set a tone for the show's release.
What briefing were you given to make Tere Naal and Mere Liye, in context with the mood of the song and it's setting, and what did you come up with?
I was given the briefing about the situation where the song had to come in the show but I was given complete freedom to make music the way I do, of my own kind. The way it has been produced by my very good friend Vaibhav; it is a tremendous job done. It is not like how love songs are made in our films. We did what we felt right and that is why it is sounding so fresh. Tere Naal will surprise everybody. The production value is so big for that song that it will surprise people. While composing, I try to be honest to myself and not try to make music like someone else, that's why I write my songs myself.
As for Mere Liye, it will always remain special for me as the same night that I was making the song, I lost my sister. It was a heart-breaking moment for the whole family but maybe as an artist I had that capability to channel my emotions and pain through that song. It is a tribute to my sister, wherever she is. I am sure she is blessing me and that song from above.
Your musical style is very unique. There is pain and intensity along with loads of love in your music. Where does it come from?
I believe that I am an intense person in general who believes in simple yet intense living. I am not mediocre, either I am too happy or too sad. That is my personality and my zone. Also, I have learnt from the experiences that life has given me since childhood through my upbringing. I have seen a lot of bad phases all through growing up and I think that is what is reflecting now in my voice and my music. I did not have a musical family, neither I learnt music, but all that I learnt is from my experiences. Also, fortunately God has blessed me with a voice that is able to touch people's hearts, be it through a love song or a heartbreak song. So, that is how I have a connection with my audience.
When will the audience get to hear your voice next?
My single is releasing in June along with a video featuring me. I also have done two great songs for a very big Bollywood film. It was supposed to come out in September, but due to Covid, even the shoot got halted, so it will hopefully now come when things are better. But you are surely going to listen to my voice in about five to six more songs this year.
Image source: youtube/SpotboyE/instagram/sachdevaakhilnasha,realsidharthshukla