Bosco talks about his split with Caesar for the first time
In an exclusive interview with SpotboyE, the choreographer gives his side of the story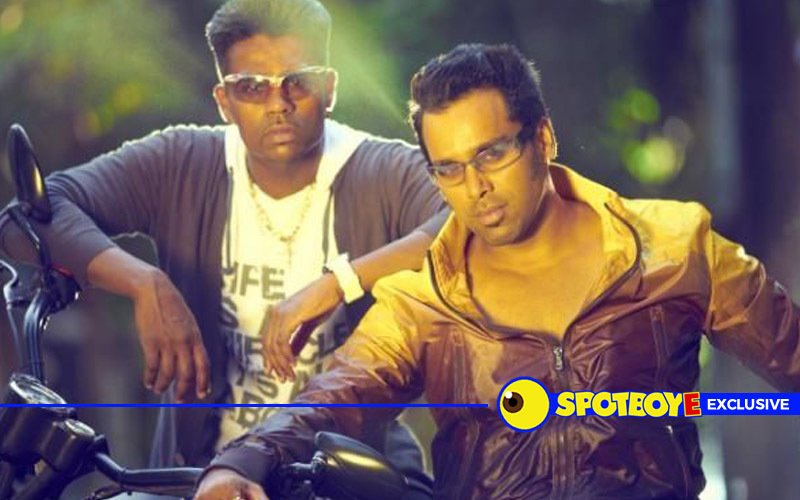 The names Bosco and Caesar were always taken in the same breath – the two were among the leading choreographers in Bollywood. It was almost impossible to imagine one without the other. So it came as a jolt to the industry when Bosco-Caesar decided to part ways professionally last year, after an association of 25 years.

When SpotboyE caught up with Bosco Martis on the sets of So You Think You Can Dance (he is currently one of the judges on the show), the ace choreographer opened up on what caused the split. Excerpts:

What led to the split between you and Caesar?
There was no flash point as such. Had there been one, Caesar and I wouldn't be watching each other's back the way we do now. Caesar will choreograph the songs when I direct my films. Our professional relationship has taken a certain route...



Image Source: twitter/BoscoMartis

Go on...
Caesar and I have dreams to achieve, but they are different from each other. I will start directing films and Caesar is not prepared to get into the same space as I. And he is gracious enough to not stop me from chasing my dream. For choreography, we will remain Bosco-Caesar. He and I will direct songs separately depending on how we're placed.



Image Source: youtube/T-Series

Which was the last song you both shot together?
Let's Talk About Love for Tiger Shroff and Shraddha Kapoor in Baaghi last year. Sadly, the song was only used for promotions. But it holds a strong place in our hearts. After that, we've been doing our work independently but we won't kill the brand name 'Bosco-Caesar.' Whether he choreographs a song or I do it, the credit will be shared by both of us.



Image Source: telguodou

It must have been an emotional parting...
We grew from boys to men. We've known each other since we were 15. We're 41 now. Our friendship has lasted longer than most marriages last these days. It was a difficult move for both of us. But hats off to Caesar! He still keeps the bond intact. He gives me a reality check all the time on my work on the show or anywhere else. I reciprocate his gesture. The respect, bonding and friendship doesn't end.


Thumbnail Image Source: wffest