Gulzar Speaks About Mirzya For The First Time
Here's the latest update from the world of Bollywood. We bet you wouldn't want to miss this. Read on for details... The film, he says, began as the quest for an answer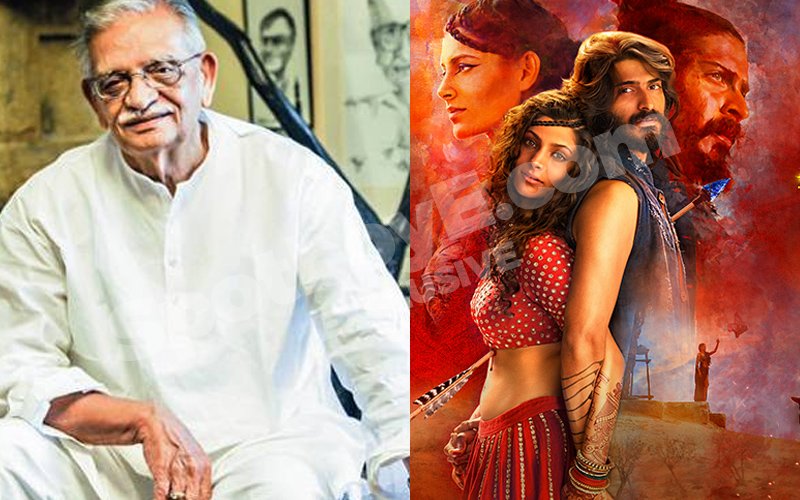 Rakeysh Omprakash Mehra's Mirzya will see Gulzar sahab scripting the screenplay of a film after almost 17 years. In an exclusive conversation with SpotboyE.com, he talks about the upcoming movie and much more. Excerpts…

You have made your fans wait for 17 years. Any particular reason for such a long break?
I haven't made anyone wait. Baat yeh hai ke, I don't write films anymore. But this time, Rakeyshji (Omprakash Mehra, director), who is also my neighbour, came home and asked me, 'Why did Sahiban (of the Punjabi folklore Mirza-Sahiban) break the arrows?' My only reply was that we will have to direct this question to Sahiban. So, that is how we started working on the film.

What made you sign up the project?
Once we got the answers, Rakeyshji asked me to write the screenplay. We had worked together for Aks (2001). These things happen luck by chance, not very frequently.

Tell us about your journey with Rakeysh Omprakash Mehra...
He is a neighbour and I have known him since the time he was an ad filmmaker. He would make very beautiful ads. Even back then, he wanted to make a feature film. He is a successful and amazing filmmaker. Somehow, we couldn't work together for too many films, but this time ho gaya.

Rakeysh says that his life is incomplete without you. He even calls you his guru…
He is a very old friend. That's probably the reason why he comes up with such heavy words about me. Aur aisa kuch bhi nahi hai.




Your fans are waiting for your next film. When is that happening?
It's good to know that I have fans who are waiting for my next film, but I am not making any. There are a lot of other things which are more important than filmmaking. I am working for differently abled children. I am also publishing books in Braille language, which consumes a lot of time.

Do you write every day?
No, I read a lot. For writing, you have to know what people are thinking. You will have to connect with the thoughts of the youth. For writing one book, you will have to read 100. I read transcripts of a lot of foreign authors. Roz seekhna hota hai.




How do you find Harshvardhan Kapoor and Saiyami Kher (Mirzya lead pair) as actors?
Harshvardhan, Sayami and Karan -- he plays the role of a prince -- have done a fantastic job. People are ignoring Karan, but I feel he is amazing and has done really well. Harshvardhan has been a delight. Also, it doesn't look like Saiyami is doing her debut project.

We all know Anil Kapoor is an indulgent father. Was he involved with the film in any way?
You will have to ask this question to Anil and not me. How would I know who was involved in what way?


Image Source: Indiaforum and facebook/Mirzya