Jugnu: Anveshi Jain, 'I Would Love Having Shah Rukh Khan In My Music Video'
Anveshi Jain recently released an inspirational and melodious track titled Jugnu. The song is currently available on SpotlampE. In an exclusive chat with Spotboye, Anveshi speaks about the inspiration behind the song, a celebrity she wants to collaborate with for a music video and much more.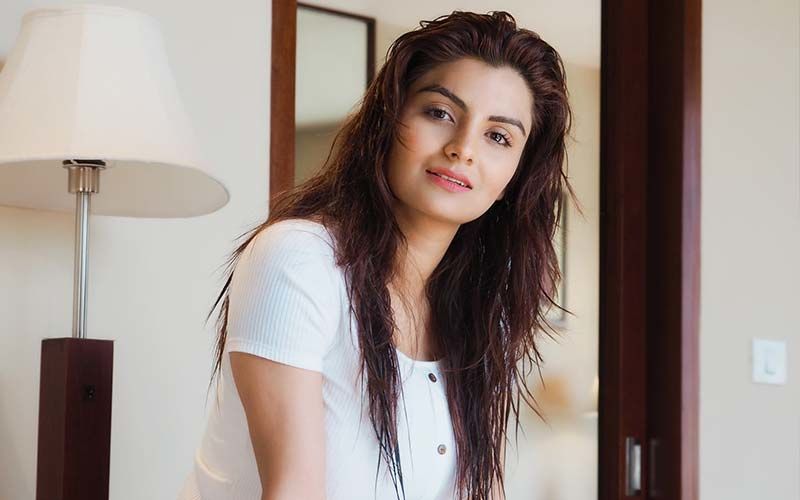 Jugnu song is very inspirational and melodious, do tell how did the idea come to you? What was your inspiration for the song?
Actually, when this song came to mind we were going through the second wave of the pandemic. That time my mother was admitted to the hospital and she was actually fighting for her life. Thankfully she is fine now, but that was a very critical part of my life. I realized it is so hard, it has been one and half years and we still trying to pick ourselves up, looking for hope, looking for a shoulder to cry on and feel positive. So I thought we need a song like this. I think this will go very well with the situation that we are in. The fan wanted to release it earlier but because of Mr.Pradeep Guha's death, we thought we will take some time and then release it. The whole idea was that if anybody listens to the song they should feel lifted up. Among us, there are very few who have family support, or with friends, they are there to look after. Most of us are living alone in a city like Bombay where we have to lift ourselves on our own. With an inspiring and self-motivating song that we came up with we thought this will be to help a lot of people coming through in this situation.
The song is high on emotion, did you find it difficult while singing, were you also filled with emotion?
So basically there are 2-3 lines that got me really emotional. Those lines I could relate to it so much. But because of my own pain and misery but because of the people that I have met during this time, in my live sessions, fans they use to come to tell me and send me emails about your crisis, what they were going through. So while singing the song I actually had to take to three-four takes, I was getting emotional while shooting. aI had tears in my eyes, so those two lines are really very close to my heart.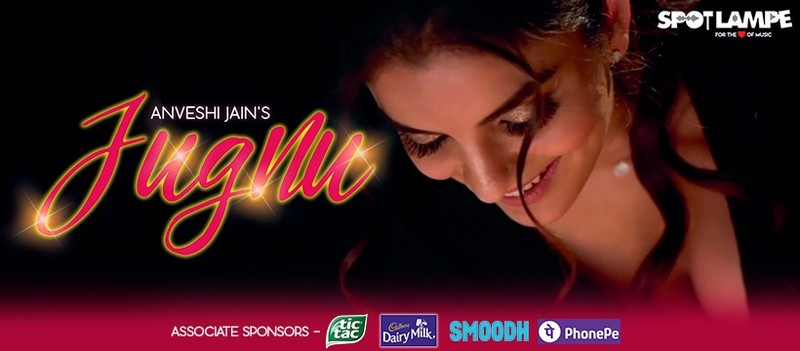 The video that has been shot is quite simple and subtle, what was the idea behind shooting it in this manner?

First of all, we had restrictions because of lockdown, so we could not really go out and hire locations to shoot. Secondly, the most important part was, this song itself is about loneliness faced during the lockdown when we were caged inside our own house, so during that time it was obvious that were having negative thoughts. People have actually faced many things on their own, so this song is all about that situation. You are in a very simple and real environment and so we wanted to keep it very real and simple. It was just my room and my mirror that you can see I can (in the video). That is something that I have done a couple of times during the period of lockdown when I had written that, enough of crying and holding hands and I am going to do my best, what I can this time. I just push myself back and it was better. So that's the idea of going very simple. It was my first musical song I wanted it to be focused on the audio record in the video. But the other songs I am doing with 9XM is going to be full-fledged dance music. The song is amazing. It is very peppy and nice.
You have a busy schedule but for a singer, it's very important to do Riyaz, do you get time to do so?
It's very very difficult to manage it because my classes and the others classes are not matched sometimes. For the last few days, I am focusing more on my dancing for my next song. So I have my dance rehearsals for five-six hours so my other schedules are getting affected. But I make sure before sleeping at night, even if it's 11 p.m., at least for an hour or half an hour I practice or Riyaz. I don't miss it because then your throat becomes pale. So it is difficult to manage but we have to do it anyhow. It's a part and parcel of life.
Would you like to collaborate with any celebrities in the future for your music videos?
I don't really plan on those areas on who I want to feature with but obviously, Nawazuddin Siddiqui was very interested in one of my original songs. He wanted to take that song in his film so something or the other is unfolding in a very beautiful way. I would rather create content and make videos and do whatever I am doing with my best capability in the future because there are a lot of big stars you know featuring in music videos. I would prefer having Shah Rukh Khan in my music video if there is a choice. I would really love that.
So how was your collaboration with the 9XM?
Beautiful collaboration because I think they could see what I'm seeing as a human being. I know for a fact that if I would work harder and harder I can make my mark in the music industry as well. So they are the first ones to trust me with that and they like this song, my voice and they give me three songs deal which will happen soon again. You'll see more songs coming in collaboration with 9XM.
Jugnu will be available across all audio and video streaming platforms, and on SpotlampE's YouTube Channel. Jugnu will also be aired extensively on 9XM, 9X Jalwa and on 9X Tashan. The associate sponsors for this release are Tic Tac, Cadbury Dairy Milk, Smoodh & Phone Pe - Ab Gold Lo Befikar.
Image source/AnveshiJainPR