Lalit Pandit: Arijit Singh is singing similar songs and he sounds the same
Here's the latest update from the world of Bollywood. We bet you wouldn't want to miss this. Read on for details... One of Bollywood's most successful composers gets candid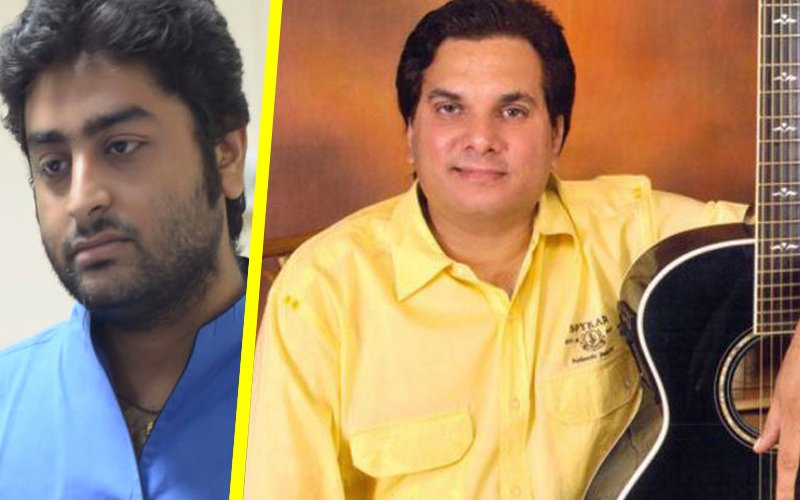 After missing in action for more than 2 years, Lalit Pandit made a comeback of sorts by composing music for the recent release, Shorgul. In an exclusive interview with SpotboyE.com, the yesteryear music director, who, along with brother and co-composer Jatin Pandit has delivered musical hits like Jo Jeeta Wohi Sikandar (1992), Dilwale Dulhania Le Jayenge (1995), Jab Pyaar Kisise Hota Hai (1998), Kuch Kuch Hota Hai (1998), Mohabbatein (2000) and Kabhi Khushi Kabhie Gham (2001), gets talking about working in Bollywood today. Read on...

You have done a film after almost 2 years. Have you become extremely choosy?
It takes time when you are composing music for an entire film. Also, I admit that I do not have enough work; there are too many composers in the market. However, I am giving it my best shot -- I am meeting up a lot of people and eventually, I believe I will get something. I wish to deliver something big.



Image Source: facebook/lalitpandit

Do you think it's a bad idea to have multiple composers in a film?
Totally, because nobody will be faithful to the script. Everyone will think, 'Why should I give my best for a film that features just one song of mine?' But today's composers don't have an option because that's what the trend is.

What do you think about actors interfering in their films' music?
That was always the case. That's because the stars realise the importance of music and what it can do for their films. I have worked on home productions of Shah Rukh Khan and Juhi Chawla and they would be present at each and every music session. Everyone would come up with ideas and we would have wonderful interactive meetings. Aamir Khan has sung in Ghulam (1998), so imagine the number of sessions I've had with him. In fact he was the one who was insistent on including my song Jo Haal Dil Ka in Sarfarosh (1999). So yes, the stars always had a say in the music of their films.


Image Source:ravepad

Most songs today are remembered by their hook lines…
There are many reasons for it. To begin with, if the beats are too fast, the song might not be remembered for long -- it's melodies that always stay in our hearts. Secondly, the lyrics are not either not powerful, or they are complicated. Also, there is not enough trust in the composers today. You end up destroying the composer's confidence by not including his inputs. For example, a song like Munni Badnaam (Dabanng, 2010) will not enjoy a long shelf life. I say this despite it being composed by me. People just want to dance to such numbers and not enjoy its music.



Image Source:flimweb

The singers also enjoy a very low shelf life. Why?
I think most of the singers who come from reality shows are not totally ready. In such shows, a judge or guest singer/composer might compliment a contestant by saying that he/she has sung better than the original version. It makes them overconfident, but when they face reality after the show, they realise that they are nowhere. I turn so many singers down, because you can't just walk in saying that 'I had participated in a reality show'. Also, these reality shows are bringing out so many singers, it becomes tough for the existing ones to survive.



Image Source: facebook/lalitpandit

What do you think is lacking in the music industry today?
I think there is a lot of monotony in the songs. If you look at Arijit Singh, he is singing similar songs and he sounds the same. Also, a lot of them depend on auto tuners which obviously is not good for music.


Thumbnail Image Source: facebook/lalitpandit