Munni Badnaam Hui Was A Turning Point In Lalit Pandit's Life Who Reveals He 'Had Been Very Unhappy With The Working Conditions With Brother Jatin' - EXCLUSIVE
Lalit Pandit tells Subhash K Jha what composing one of the most popular songs of Hindi Cinema, Munni Badnam Hui, meant to his life.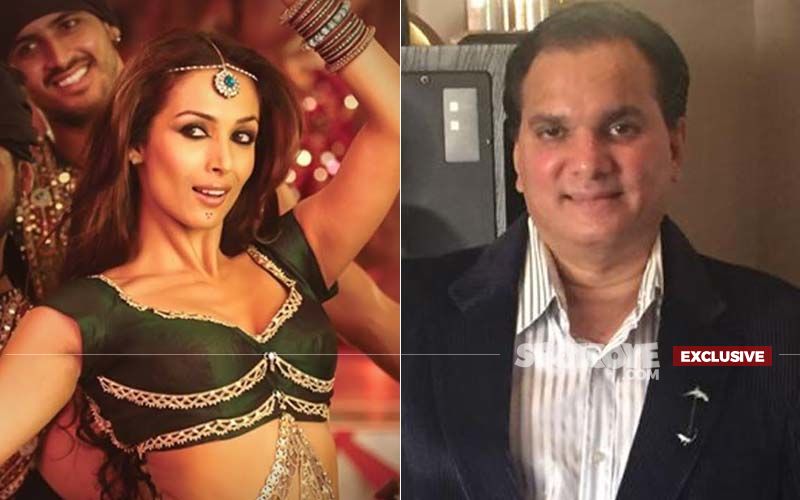 Lalit Pandit tells Subhash K Jha what composing one of the most popular songs of Hindi Cinema, Munni Badnaam Hui, meant to his life.
What significance does Munni Badnaam Hui have to your career as a composer?
Oh, a huge significance! The song did a lot for me and my career when I needed it the most.
Jatin Lalit, a significantly big brand of music separated in 2006 after the musical success of Fanaa. It was unfortunate and I knew it would have its big impact on me and the way ahead!I wanted to carry on doing music as instinctively I knew I had lots left in me. I also was acutely aware that when a brand breaks it's almost impossible to restart it again. But I had no choice and lately had been very unhappy with working conditions with my brother Jatin.
Did you get offers to compose music as a solo composer?
Yes, after the split I did get films from Mukesh Bhatt (Showbiz) and Vikram Bhatt (Life Mein Kabhi Kabhi) and a few more smaller films.Though I consider my music good in them,the films didn't work.But I somehow managed to keep my team together and kept working in different smaller films.
How did Munni badnaam happen?
During this dry despondent period I understood that I needed to do something extraordinary to get the focus of people on me and my music. I worked and worked and composed Munni badnaam in those days. But I didn't have a good film for the song and I decided to hold on to the song.I was working on a small film called Mere Khwabon Mein Jo Aaye.It had Arbaaz Khan in it .I had done Pyar Kiya To Darna Kya with him earlier and was friendly with him.I requested him to have a music sitting with me to which he agreed .
You played Munni Badnaam for Salman Khan?
Yes, he came over and came with (Dabangg director) Abhinav Kashyap.I didn't know that they were working on Dabangg then. We had a long session and then Arbaaz told me that they were already working on a film and wanted an item number. He said we have only one situation left and also said we need a crackerjack of a song to make this music a hit. He had told me overall the music in Dabangg was soft and that he needed a big dhamaka song.
And then?
Here is where I sang out Munni badnaam to both of them.They instantly loved the song as was expected and we had a great time listening to the song again and again.Both Arbaaz and Abhinav were sure that this was a big hit song for the film.This is how Munni badnaam came to be in Dabangg.
How did the singer Mamta Sharma come into the picture?
I selected a new voice , Mamta Sharma and the producers where kind enough to go with my suggestion and intuition.I must tell you that I worked for nearly 40 days in the production of the song till I finalized it.Since I was aware this could help. Considering my situation as a solo composer after the split with my brother I didn't want to leave any stone unturned !I wanted a cracker of a track .Since I feel I am quite well versed with technical aspect of recording that extra knowledge always helped.This technical know-how was also the USP of the music that I did with Jatin. I was good at recording and arranging music.
What happened when Munni badnaam was released?
Everyone knows what happened! All went well, as the song became the song of the year in that particulate year! Munni badnaam earned all the awards. Sadly no music scored by the Jatin-Lalit team ever won awards. The awards for Munni badnam were very special for me. I won an award handed over to me by (lyricist) Sameer Anjaan for best lyrics!! Also the song won the best song recorded that year!!This was a very happy moment for me winning these awards along with the best music. Song of the year ,best item song...And many different categories. I'd say the song Munni badnaam benefited the overall score of Dabangg .
Did Munni Badnaam consolidate your career as an independent composer?
Since then I have done 20 independent films and am working on more films .I have been lucky to have films with me always since Munni badnaam and am constantly doing music scores .These are difficult times for music as producers want one or two songs by each composer with multiple music directors scoring for a film.It's sad.But luckily I have done many films as a solo composer.I have got many offers to do a single item song for a film score .Which I have had to let go because I am not happy doing that.Recently I have decided to venture into independent music and produce some non-film music . I want to compose music that my heart tells me is nice and music that I know film producers and directors won't take .I am excited and happy to venture into this new phase in my music composition which will give me creative freedom.
Image source: SpotboyE archive