Neha Pandey Opens Up About SpotlampE.com New Number Busy Busy
Busy Busy singer Neha Pandey spoke her heart out about her life and her passion for music. Read the excerpts from her interview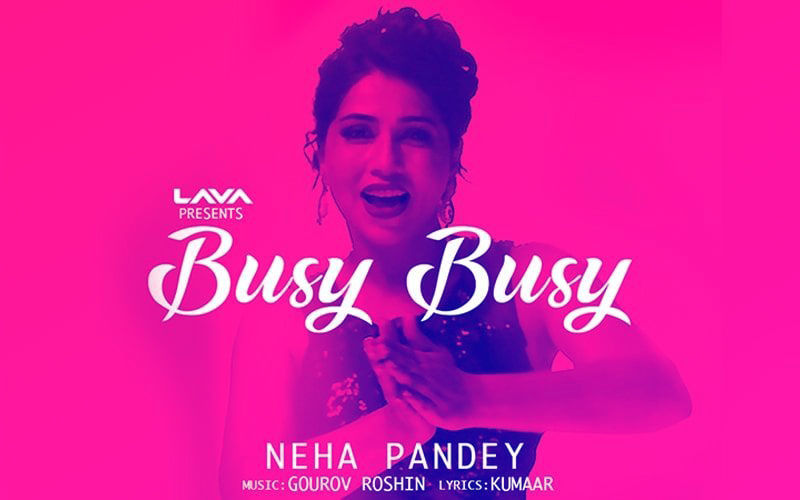 Spotlampe.com recently released a new track, Busy Busy, which is sung by the tremendously talented Neha Pandey. Before the song was aired, SpotboyE EXCLUSIVELY spoke to the aspiring singer and asked her about the song. Here are the excerpts from our conversations.

Please introduce yourself, Neha.
I am a singer and I hail from Lucknow. Currently, I live in Dubai

When did you move to Dubai?
Half my life, I've lived in Dubai. Ever since, I've collaborated with lot of artistes there. I have had the privilege and honour to work with some of the finest ones there.
After moving to Dubai how did you keep up with Indian music?
I am an Indian and Indian music is appreciated in Dubai. I've been doing lot of English and Arabic music. And I think you need to have an identity as in Indian as well. This is where I belong.

Watch full interview below:

You have been crowned as 'Queen Of Harmonies', how has that changed your life?
I was always a harmonies child. I always wanted to do more harmonies rather than main lead singing. When I was told I am 'Queen Of Harmonies', that's when I started doing more of it in my songs. I was motivated, when I was given that compliment.

Staying in Dubai and being Indian from heart, what is your music preference?
Music has no language, I don't have a preference, so, I would love to sing everything. We all have our own unique selling point, but frankly I don't differentiate.
Bollywood or Arabic music?
I think it's quite similar. Arabs are also fond of Bollywood music and vice-versa and it reflects in their music. If you would see, there's a Bollywood touch in their music too.
Well, Neha also spoke to us about the remake trends in Bollywood and even sang one of her favourite remake songs. On collaborating with 9XM, Neha concluded to say, "Of course, Busy Busy is a very special song because the whole team, that is involved in this process, is very good in what they do, they are some of the leading names in the Bollywood industry. I am very honoured to get this opportunity to sing this composition, which has been specifically written keeping my voice tone in mind."


Image Source: SpotboyE Team