Shweta Pandit From Italy On Her Newborn: 'I Realised On A Holiday In Canada That I Was Pregnant'- EXCLUSIVE
Shweta Pandit recently announced the birth of her baby girl and while the newly turned parents are in Italy now, we spoke to the singer to know how she's planning and managing things post her delivery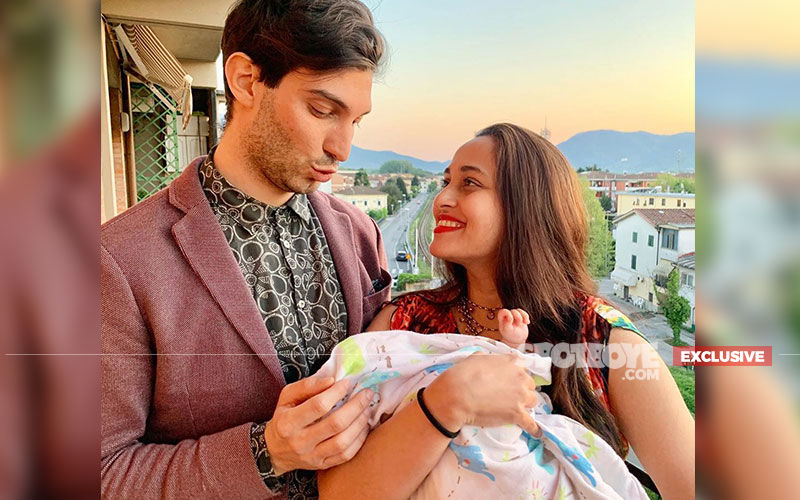 Singer Shweta Pandit who has been living with husband Ivano Fucci in Florence, Italy since the last few months, recently announced the birth of their baby girl and also revealed her name as, Izana. The baby was born in February, but the couple kept the news a secret and only recently, made the announcement.


We had interviewed the singer last month and she had told us, how she was coping up with life in Italy which has been worst struck due to the virus. This time, we had a lovely reason to talk to her again as she spoke about the birth of her li'l angel and how they are managing things away from India.
We are very thrilled and blessed to share the joyous news of the birth of our daughter, Izana. Truly, it's the happiest moment of our life. Even though it's lockdown time and we are under quarantine in Italy, I think God has his ways of making up.

We have named her Izana which you may not find on Wikipedia or in any search engines. Even if you do, you won't find the right meaning because that's not where I got the name from.


I got it from books. I did a bit of researching because my husband wanted the name Iza, but I wanted a longer name so I did a lot of reading and I came across an Ethiopian book where I read about the Kings, Queens and the monarchs of Ethiopia wherein centuries ago, they were given the title of Izana which means powerful.

Back then, they used to call those people powerful who were kind and compassionate- so I thought it has a very unique meaning. So that's how the name came about.
How did you handle your cravings during pregnancy in Italy?
My pregnancy was also a completely different ballgame altogether. We were holidaying in Canada when we got to know that I was pregnant, so I didn't want to take a very long flight back to India. I thought that was quite risky. So we stopped in Italy and I had to be away from my family.

My pregnancy was also very difficult because I missed Mummy ke haath ka khana. It was tougher for me because I missed Indian food a lot. Aur 99% toh maine pizza aur pasta hi khaya. But, no complaints. I think if you have a wonderful life partner who's taking care of everything- then it becomes manageable, and you enjoy every moment.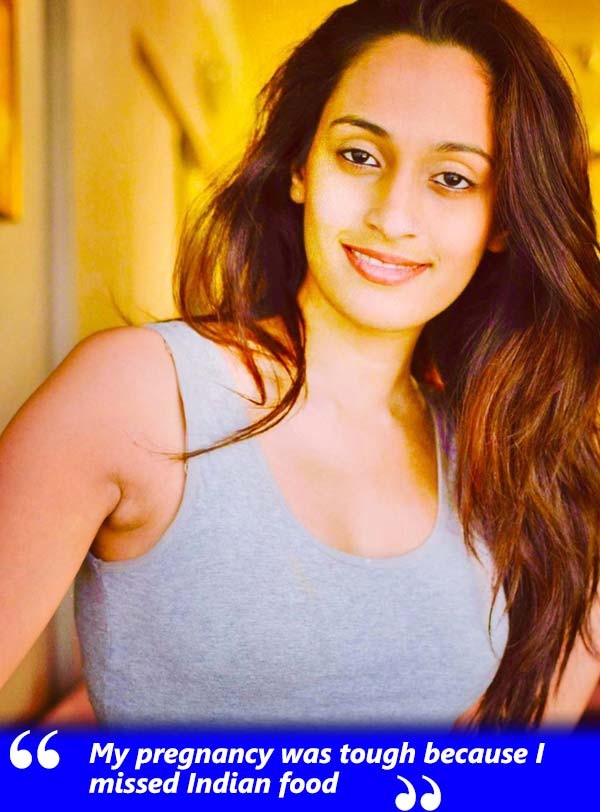 Whom does the baby resemble- you or your husband?
Right now, she is too small so we can't figure that out. But, we are just having fun looking at her features and fighting over who she looks like. I look at her eyes and hair and say 'these are like mine' and there will be a small fight over it. So it's more of teasing right now (pauses).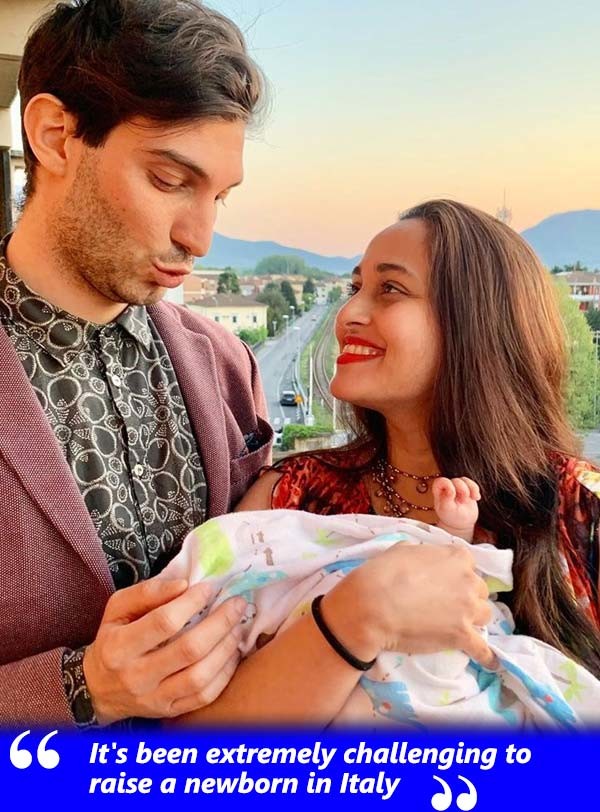 Go on...
Obviously, there wasn't any preference on the son and daughter part. We would have been happy with whatever God had planned for us, and of course there are lots of precautions that we have to take at this point because of the COVID-19 situation. I must say that it's been extremely challenging to raise a newborn in Italy at this hour because we are not with my part of the family here. Plus the Indian traditional way of raising a newborn is very different from the Italian way. And I'm used to the Indian way because that's what I've seen from years. Also, the post-partum is very different in Italy, like we do 40 days in India but it doesn't exist here.

It was impossible to go out and so the early pediatrician visits were difficult, even to get her vaccines were difficult. So we faced a lot of challenges but I must say that my husband has truly been an angel for being very patient in this situation.

But yes, my mom taught me everything on video calls because I was supposed to fly back to Mumbai in the first week of March, in fact for Holi.
So how is the immunization happening in these trying times of COVID-19?
We have to call the doctor and now, our pediatrician is available 24/7, so she has told us to call her any moment. They have actually made a lot of changes in their pattern for new mothers in Italy, so that is great.

Apart from that, waking up at nights is a part of the first few months of a newborn. But, I'm enjoying every moment of it. I have been learning a lot. And the baby is gorgeous. She is really priceless.
Due to the lockdown, my husband and I can spend each and every moment with her and see her grow because if we were busy, maybe we would have missed out on the golden moments. But now I can see her hands moving. It's amazing to see each and every little change in her. She has started looking at us and smiling now which is another milestone.


Image Source:- Instagram/shwetapandit7