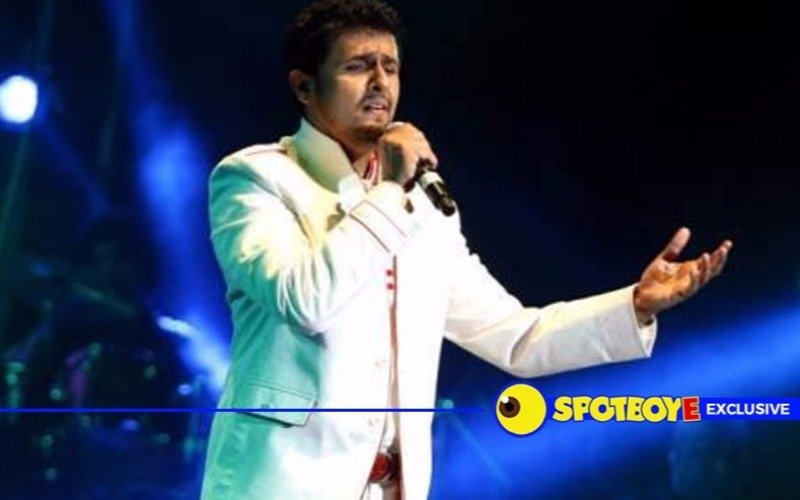 Sonu Nigam is on a new high after his social experiment Roadside Ustad and latest single Crazy Dil received an overwhelming response. In an exclusive interview with SpotboyE, the singer opens up about all things musical. Read on..

Tell us about Roadside Ustad and Crazy Dil.
I composed it on a flight to America in 2012 and two years later, sang it on MTV Unplugged. When I received an overwhelming response for it, I started thinking of making a video and releasing it as a single.
Meanwhile, I met the guys from Culture Machine (a digital media company) and they suggested the idea of Roadside Ustad (See what happened when Sonu Nigam disguised himself as a beggar and sang on the streets, May 18). Together, we decided to release that video first, as a build-up to my Crazy Dil.


Any special memories about the song?
Everything is so memorable about Crazy Dil that I really can't pick anything specific. So many people -- Kailash Kher, Rajkumar Hirani, Farah Khan, Sunil Grover and of course my son Neevan blessed the song.

How was it working with Neevan?
It was difficult to convince Neevan, because he had a few dialogues which were very arrogant. In real life, my son never speaks in such a manner. So, we had to change his dialogues to make him comfortable.



When you disguised yourself as a street singer, there was this one guy named Shahbaz who gave you Rs 12. You met him again recently...
It was overwhelming to meet him again. When I performed as a street singer, he had told me that I sound better than Sonu Nigam. Genuinely kind people like him are very rare.

Did you expect such a great response for Roadside Ustad?
Itna pata tha kuch toh hoga, because this is the first time a Bollywood singer has attempted something like this. Trendsetters always get their due, but even then, I didn't expect such an overwhelming response.



You received a lot of flak after your video of singing on a flight went viral Any comment?
My sole intention is to spread happiness with whatever I do, I will always try and make people smile. I make it a point to stay away from negativity and controversies.

Moving on to Bollywood, today's songs enjoy a very short shelf life...
I think good work still happens in Bollywood. For example, my song Abhi Mujh Mein Kahin from Agneepath (2012) is still liked by people. Dard (Sarbjit) will also enjoy a great shelf life. I feel that if a song is good, it will become a hit. But to make a timeless classic, you need a good song and a great singer.


But do you agree that Bollywood lacks good content in terms of music?
As I said, every era has good and bad songs. I am not someone who judges things. Also, you need to understand that change is an inevitable part of life. The only thing one can do is accept it and move forward.

We hear, you are all set to recreate 10 old melodies with Bickram Ghosh...
I cannot divulge much, but work on the album has already begun. When the time is right, I shall tell you more about it.

Lastly, do you think auto tuners have made life easy for singers?
(Laughs) Of course. We have more singers because of auto tuners now.


Image soure: facebook/SonuNigamSpace, Bro4u & Indusage