Tulsi Kumar: Today, With The Presence Of Technology, Everyone Says I Am A Singer!
Tulsi Kumar has been active in the music industry for a decade now and her versatility is putting her at a higher pedestal with each song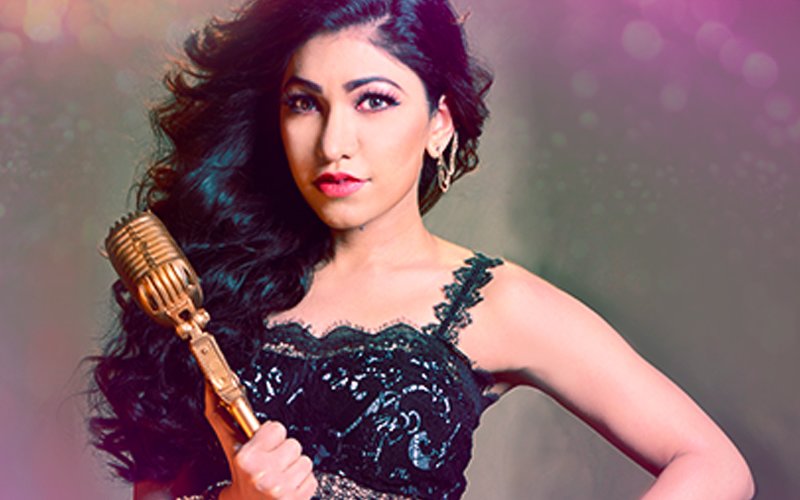 In an exclusive interview with SpotboyE.com, Tulsi Kumar talks about her latest song Dekh Lena (Tum Bin 2), her personal life and a lot more.

Excerpts:

Tell us about your song Dekh Lena in Tum Bin 2
My song 'Dekh Lena' is a romantic number with Arijit Singh and it is beautifully composed by Ankit Tiwari. Being a part of Tum Bin 2 is a great feeling as the first instalment of the film has been very close to our hearts. Tum Bin is one of the favourite films of my mom and all of us have loved the music and each and every aspect of the film. I am sure everyone will love the music of Tum Bin 2.

Of late you have come out of your comfort zone and have been singing a few peppy numbers, any particular reason for that?
I feel that's what versatility of an artiste is. The song 'Saiyaan Superstar' (Ek Paheli Leela) took me out of the romantic genre which is my forte. I am happy that people enjoyed the song and enjoyed me being a part of it. People also loved my voice in the song 'Nachange Saari Raat' (Junooniyat). But very few people knew that Nachange Saari Raat was dubbed prior to 'Saiyaan Superstar'. It was Amaal who heard 'Nachange Saari Raat' and asked me to sing 'Saiyaan Superstar'.

A lot of veterans say that it is easy for the singers to make it big, what's your take on the same?
I would say not just for the singers but for anyone. It is easy today to get up and showcase their talent, which was very difficult earlier. Today, due to various social platforms, one can just take a video and sing anything. Even a person sitting at home with a good voice can put up his or her video. I think the platforms have made it easier for the people to show what all you can do. Whether its dance, music or arts.

Today, the shelf life of a singer has also gone down, what would you say about that?
I would say it's the way you look at it. Actually there's so much talent and too many options are available. Earlier we just used to have three or four singers ruling the market. But now with the presence of technology everyone says I am a singer. We have so many 'Youtubers' who get the opportunity to sing a song in the film. The mediums have become so strong that everyone gets a chance and if their songs do well then what's the harm?



Image Source: twitter/@tulsikumartk

Coming to your personal life, how has life changed after your marriage?
Life has changed but not drastically. I hop between two cities Delhi and Mumbai and I juggle work and my personal life which is easy because I have a very supportive family. My husband and my in-laws push me towards my career which is a very good support. As a woman we should have our own identities and if one gets an opportunity, a woman should go ahead and pursue her career.

Does your husband give you a feedback on your work?
Yes he does. After my mother, Hitesh gives me feedback about my work. Even though he is not a musically inclined person but he is a music lover. Whenever he hears a song or hears me live, he always give me a feedback.

Do you also get negative feedback from him?
Yes I do. I am human and I am bound to make mistakes. There's always a scope for improvement. So, I do get a feedback and take it positively. Even before the song releases I make him hear the song and he says yeh chalega aur yeh nahi chalega. I had made him listen to 'Soch Na Sake' and he loved the song and he told me that this was my best song after 'Tum Jo Aye'. So, now whenever he hears the song on the radio, he will make a video out of it and sends it to. (Smiles)



Image Source: twitter/@tulsikumartk


Thumbnail Image Source: twitter/@tulsikumartk