'Prabhas' Fans Message Me That They Don't Care If I Have To Stay Awake For Days, They Need A Worthy Song For Their Star,' Says Radhe Shyam Composer Manan Bhardwaj-EXCLUSIVE
Prabhas and Pooja Hegde starrer Radhe Shyam's composer Manan Bhardwaj talks about his first major success, Teri Aankhon Mein, challenges of making a song for a big film, his views on recreations and more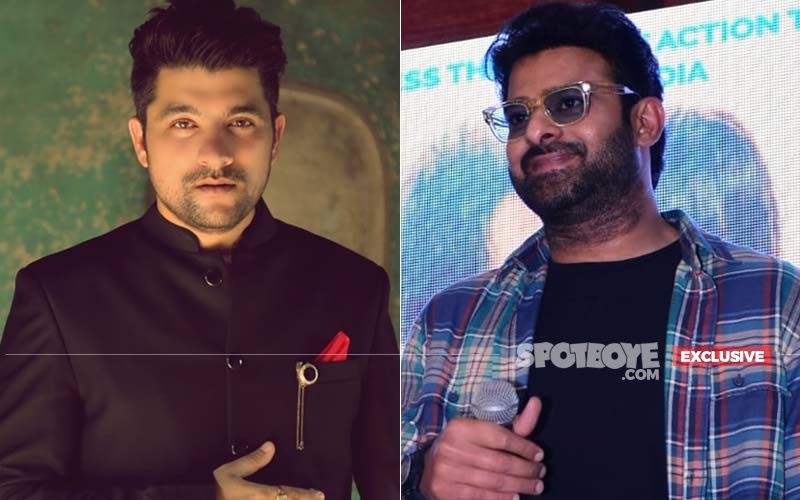 Music composer Manan Bhardwaj has been making music for a while now, but he got his first big success last year with the T Series single, Teri Aankhon Mein, featuring Divya Khosla Kumar and Pearl V Puri. While talking to Spotboye.com exclusively, Manan recalls the story behind the song. "One day, I shared one song with Bhushan Kumar sir that I made during the lockdown. I didn't know that they were actually looking for a song with an Indian flavour and Teri Aaankhon Mein had a Gujarati rhythm to it. I shared it with Bhushan sir at 4 am and within the next hour, he replied to me in excitement saying he loved it. He said that we will make this song on a large scale with Divya ma'am. We tried about four-five singers and found the perfect voice for it in Darshan Raval and Neha Kakkar. When the song was received so well, it made me a bit more comfortable in my craft that now people can expect more good work from me," he shares.
After its success, Manan got his big break in Hindi films as he is now composing music for the Hindi version of Prabhas and Pooja Hegde starrer Radhe Shyam. Making his film music debut with such a big pan-India film, did it add some pressure on Manan? "It did not as I had already made the song before I was approached. If I had to make it after the script narration, I would have felt the pressure. Bhushan sir already knew about my song and he was in love with it. So, I pitched it to him as it was a once in a lifetime opportunity for me," he shares, adding that the song will be a unique piece. "It is not like another romantic or sad song. It was made for an unusual situation that by the turn of events kind of fitted well with the situation in the film."
However, composing songs for a superstar like Prabhas has its own challenges. "Prabhas sir's fan base is so strong and possessive. I get messages from them saying that they don't care if I have to stay awake for days, they need a worthy song for their star. Luckily, I had already made the song before," Manan laughs, adding that even though the song was already made, they have worked hard to make it cinema worthy. "We made about 30 versions of the song before finalising on the final one, depending on his look, the era and the situation."
Manan informs that presently he is doing just one song while Mithoon is doing two songs for the film." For the rest of the album, no idea yet but I might get the chance to do them too," he says hopefully, describing the style of his song. "The song is solely western music based. The kind of rich western music that we used to hear through AR Rahman sahab, we have made it on those lines. I can't disclose the genre but it is a very cinematic and grand song," he asserts.
The song will be picturised on Prabhas, so what side of him will the audience get to see? "The audience will get to see a very romantic side of Prabhas through the song. There is no action. This film will show the uttermost romantic side of Prabhas, something he has never been seen in," he reveals.
Manan is not just a composer but a singer too. Ask him if he will give his voice too in Radhe Shyam and he responds, "Fingers crossed. Because up until the last moment that we deliver, there are a lot of options. Our aim is to make the song great, whoever makes that happen. The song isn't recorded yet but we have seven-eight singers in our mind for consideration," he shares.
Usually in multilingual films, there is a cohesion between the songs across languages but here that is not the case. "Both languages have a completely different album and we had to think more about our North audience for the Hindi version as their taste is a bit different from the South audience. So, the songs will be completely different across languages," he informs.



Image source: Parull Gossain Publicist, SpotboyE archives