9XM Indiefest With SpotlampE Song 'Yaariyaan Wariyan' Out: Singer Bhoomi Trivedi Reveals Her First Reaction After Listening To The Hit Track; Says 'I Actually Remembered My Friends'
Bhoomi Trivedi spoke about her first reaction after listening to the 9XM Indiefest with SpotlampE recently launched hit song 'Yaariyaan Wariyan'. Talking about the song, the singer said it is a good one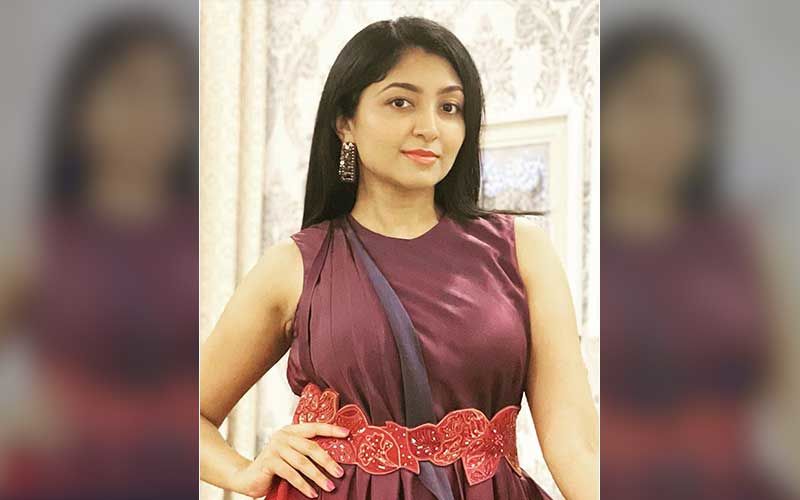 SpotlampE recently launched a new song titled Yaariyaan Wariyan to welcome 2021 with a bang! The Music label collaborated with singer Bhoomi Trivedi, who lend her vocals for the hit track. Released on December 20 last year, the peppy upbeat number talks about friends and the bond of friendship. Now, Bhoomi Trivedi spoke about her first reaction after listening to the 9XM Indiefest with SpotlampE recently launched hit song 'Yaariyaan Wariyan'. Talking about the song, the singer said it is a good one.
Speaking with Manish Batavia, Bhoomi Trivedi revealed how she listens to the song she is about to perform on, like as if it had released. Talking in detail about her first reaction after listening to the song, the singer said that she was grooving to the beats of the song immediately. She revealed that while listening to Yaariyaan Wariyan, as the country was in the Coronavirus lockdown, she was washing utensils and enjoying the peppy number. Trivedi also mentioned that she was highly impressed when she recorded the song with the music composer.
During the interview, the singer also crooned to the song, treating fans with her melodious voice. Bhoomi also revealed that she loved the song a lot and mentioned that it is a good one. The singer also spoke about the amazing time she had while recording. Bhoomi Trivedi mentioned how the music composer was sweet to her and spoke about the fun time she had recording and shooting for the hit track. Listen to what Bhoomi Trivedi had to share about Yaariyaan Wariyan below:
'Yaariyaan Wariyan' will be promoted extensively across 9X Media Network and its social media handles. The song will be available on SpotlampE's YouTube channel and will also be aired on 9XM, 9X Jalwa and on 9X Tashan. The applications-Hungama, BIG FM and Chingari will also promote the song on all their platforms. This energetic upbeat track will also be available across all Audio & Video streaming platforms including Spotify, Amazon Music, iTunes Apple Music, Gaana, JioSaavn, Wynk, Hungama Music and Resso among others. Also Read:
9XM Indiefest With SpotlampE Song 'Yaariyaan Wariyan' Out: Singer Bhoomi Trivedi Calls It A 'Mood-Enhancer'
A big shoutout to all our associate sponsors - Airtel, Pet Safa; our marketing partners Hungama, BRO, and Chingari and our location partner OOZO.
Image source: Instagram/ Bhoomi Trivedi