9XM On Stage With Pritam Promo: Gear Up For An Exciting Night; The Musical Tribute To Indian Armed Forces Is Almost Here
As a tribute to the Indian Army and their families, 9XM in collaboration with Brooke Bond Taj Mahal has curated an evening of music and entertainment under the on-ground property called 9XM On Stage. One of Bollywood's top music composers, Pritam will entertain all with his soulful music. The highly anticipated event is only a few hours away, but first, take a look at the promo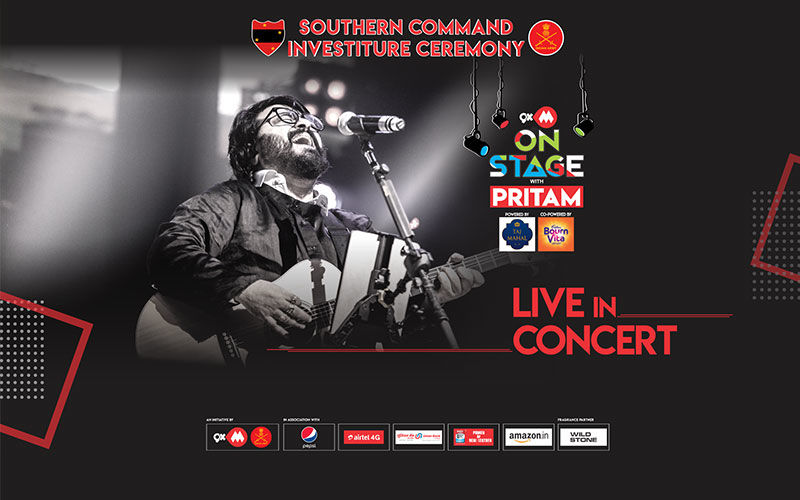 Gear up for an unforgettable night full of music and entertainment, as 9XM On Stage with Pritam is just a few hours away. India's most popular Bollywood music destination 9XM in collaboration with Brooke Bond Taj Mahal has been invited by the Indian Army to celebrate the cultural evening of the Army Investiture Ceremony 2020 of the Southern Command, to be held today, that is, on February 19, 2020, at the NCPA in Mumbai. For this occasion and as a tribute to the Indian Army and their families, 9XM has curated an evening of music and entertainment under the on-ground property called 9XM On Stage.
9XM has got on-board one of Bollywood's top music composers Pritam, who is all set to captivate the audience with his music and high energy on stage. As a thank you to the Indian Armed Forces, 9XM On Stage with Pritam will be a musical tribute to our soldiers and their families. This exciting event is just around the corner, but first, take a look at the promo and find out how you can watch the special screening of 9XM On Stage.
Pritam will be performing live in concert exclusively for the Indian Army. To watch the special screening of the concert, stay tuned to 9XM and 9X Jalwa.
Speaking about the concert, Pritam said "I am super excited to partner with 9XM and create a special musical evening for the Indian Army and their family members. It is an honour to dedicate an evening of music and entertainment as a tribute and thanksgiving to our soldiers and make it a night for everyone to remember."
Image Source: Team9XM