9XM Song Secret Podcast: Episode 77 With Talented Mother-Son Duo Kavita Seth And Kanishk Seth
Episode 77 of 9XM Song Secret Podcast is now out! And we have an amazingly talented mother-son duo Kavita Seth and Kanishk Seth gracing the show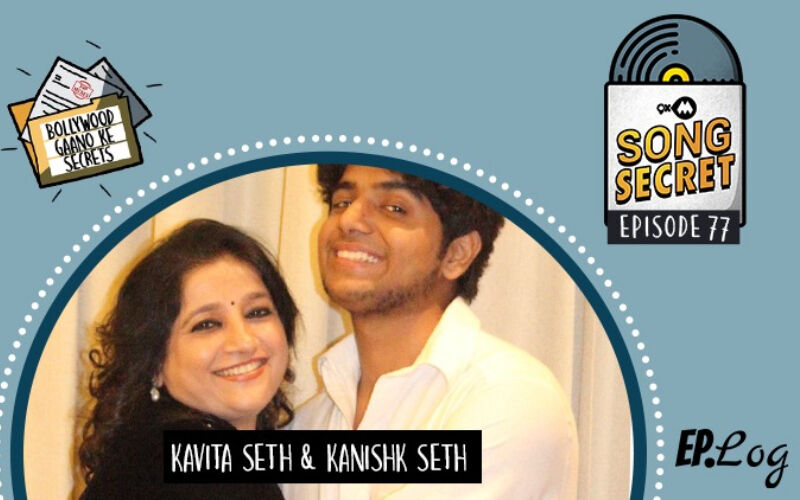 In episode 77 of 9XM Song Secret, we have very talented mother-son duo Kavita Seth and Kanishk Seth. They shared secrets behind their songs 'Rangi Sari,' 'Iktara' 'Airee Sakhi' 'and 'Tumhi Ho Bandhu.' The mother-son duo also shared interesting anecdotes and some funny incidents. Kavita Seth has recently collaborated with her son Kanishk for the single, 'Rangi Saari', which is a traditional thumri that symbolizes love and the playful mischiefs with the beloved.
Talking about the song, Kanishk shared, "Rangi Saari is a traditional thumri that has been rendered in different ways across years. When mom and I collaborated on this one, we wanted to share a soulful yet refreshing version of the same."
The trending and soulful track 'Rangi Sari' was made before the first lockdown. Kavita asked his son to do something with this thumri as she used to sing this thumri in her childhood. Kanishk, who started creating music at the age of just 16-17, also revealed that he took almost one year to complete this thumri.
Kavita, on the other hand, also shared secrets behind her blockbuster songs 'Iktara' and 'Tumhi Ho Bandhu'.

Bollywood and Sufi singer Kavita Seth is best known for her melodious numbers in Hindi films. Some of her hit songs include, 'Mujhe Mat Roko' from 'Gangster' (2006), 'Iktara' from 'Wake Up Sid' (2009), 'Mora Piya' from 'Raajneeti' (2010), 'Tumhi Ho Bandhu' from 'Cocktail' (2012), 'Jeete Hain Chal' from 'Neerja' (2016), 'Prem Mai Tohre' from 'Begum Jaan' (2017) to name a few.
For more such interesting secrets and conversations, stay tuned to the latest episode of 9XM Song Secret hosted by Shefaali Juneja.