9XM SoundcastE: Episode 59 With Bhuvan Bam
In the next episode of 9XM SoundcastE, we bring to you a fun chat with the original 'YouTuber' and the versatile Bhuvan Bam. Are you excited?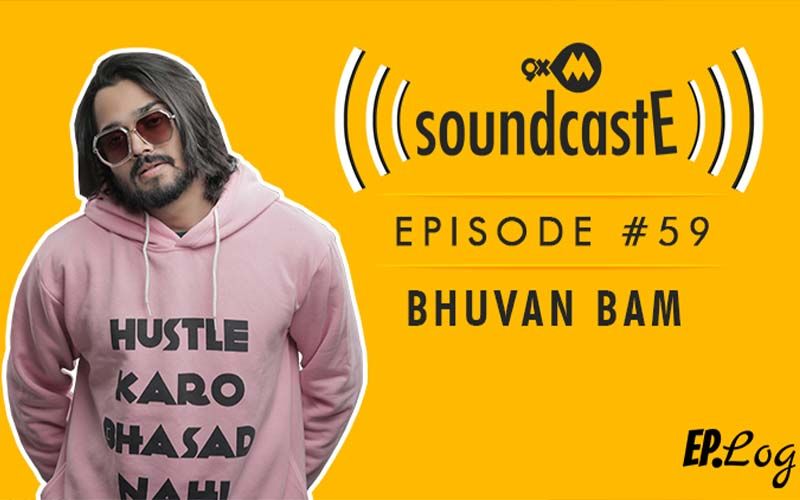 Gear up for a laughter riot as the YouTube sensation, Bhuvan Bam will be joining 9XM SoundcastE. The original 'YouTuber', the versatile Bhuvan Bam will join Host Eva Bhatt where he will be expressing his views on the world of digital content, the road to success & the social responsibility as an 'influencer.' The 'BB Ki Vines' actor shares his personal journey, from his school 'mimicry' days to singing at a popular restaurant.
His stint on YouTube that made him the first Indian content creator with 10 million+ subscribers, then. His love for music and how he created 7 singles, till date, the latest being, 'Heer Ranjha'. He also talks about the lockdown & its side effects on every individual, from creators to labourers. Enjoy this fun chat, as he strums his guitar & sings a couple of his songs, exclusively on this podcast.
Music Label Courtesy: Bhuvan Bam Official - 'Heer Ranjha', 'Teri Meri Kahaani', 'Sang Hoon Tere'
Subscribe to the free podcast on EPLOG.MEDIA, the website & enjoy new episodes, every week, on all leading audio streaming platforms.
Write to the host - at eva.bhatt@9xmedia.in or Follow her on Instagram @evabhattpodcast
Facebook: 9XM.in
Twitter: @9XMHaqse
Instagram: 9XMIndia
Whilst you can watch the show on TV, you can also listen to the entire podcast on the
EP Log Media
website, and across all leading audio streaming platforms as well!
Image Source - Team 9XM