9XM SoundcastE: Episode 77 With Amaal Mallik
We are back with yet another episode of 9XM SoundcastE and this time our guest is popular singer and composer Amaal Mallik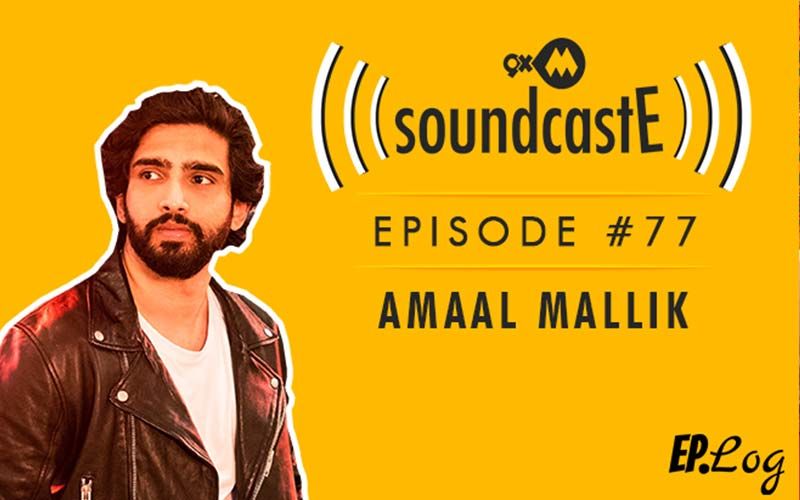 And we are back with yet another episode of 9XM Soundcaste. This time our guest is one of the most accomplished names in the youngest league of musicians today, Amaal Mallik. Listen up as he talks to Host Eva Bhatt, once again (Episode 1 & 2 featured both, Armaan & Amaal Mallik) on newer achievements, fresh associations & his debut indie single.
With 'Tu Mera Nahi', Amaal Mallik plunges into independent music, having been signed up as an exclusive artist by Sony Music India. He talks about this new journey of exploring the singer, the real voice within (apart from his usual bold expression on twitter!)
Amaal Mallik, known for his superhit compositions like 'Sooraj Dooba Hai', 'Kaun Tujhe', 'Chale Aana', 'Yeh Aaina' has a great line up of Bollywood movies up in his sleeves, 'Saina' being one of them. He shares some personal memories attached with certain projects, his strong bonding with his brother Armaan Mallik & his gratitude & respect for all that he learnt from his grandfather, the veteran music composer, Sardar Mallik.
Listen to an honest & a hearty conversation about 'recreations' & 'original' music, 'Nepotism', creative freedom, fight for 'credit', rejections & must-listen suggestions for aspiring musicians (a treat for all 'Amaalians', his fans!)
Music Label courtesy:
Sony Music India
Whilst you can watch the show on TV, you can also listen to the entire podcast on the
EP Log Media
website, and across all leading audio streaming platforms as well!
Image source: Team 9 XM