After Kissing Controversy, Papon Is Back With A New Song
6 months after he made headlines for the wrong reasons, Papon is making a comeback with a new song. Scroll down for the deets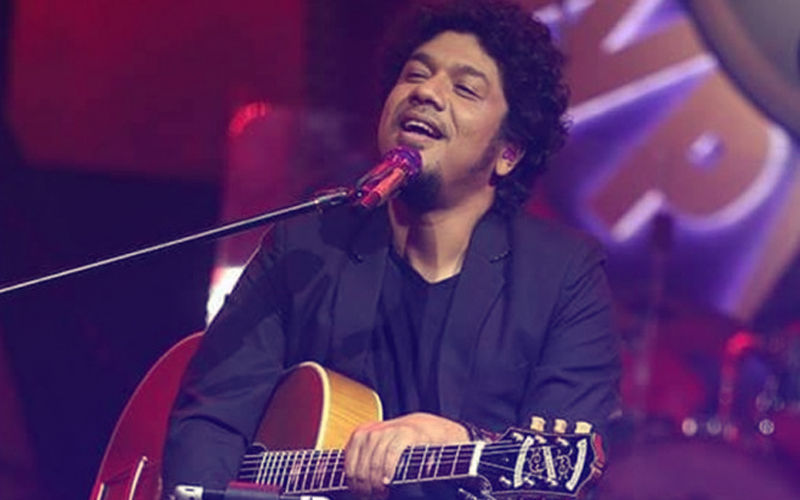 Papon courted controversy when he kissed a minor girl on camera during Holi celebrations of Voice India Kids - a show he was judging. Soon, he had to step down as judge owing to the severe backlash. After 6 months of the controversy, Papon is finally back with a new song.

The makers of III Smoking Barrels - the movie which is being referred to as India's first truly multi-lingual film - have gone ahead to release the first song from their film, and that has been sung and composed by Papon. The song titled Yeh Tishnagi is a rock and contemporary Bollywood style song. Check it out right here:
The track has been released in both Hindi and Assamese. While the lyrics for the Hindi version have been penned by Vaibhav Modi, the Assamese version titled Uttorbihin are by Rajdweep.

Talking about the song, writer-director Sanjib Dey says, "Yeh Tishnagi is a very special song. We got Papon to sing the song because he is not just an extremely talented singer but also because he connects with the North East as much as the rest of the country. He brings a certain rustic touch and range and has beautifully rendered his vocals to the song. It was a great experience collaborating with him."

About the song, singer Papon says, "It was an enriching experience singing the same song in Hindi and Assamese. It is my earnest hope that stories from the Northeast through song and film are enjoyed by the rest of the country. I hope the audiences connect to both the versions and equally love the song."

Papon has been maintaining a low profile ever since the kiss controversy. After the video of him kissing a minor girl went viral on social media, people from all over started objecting to Papon.Fans boycotted his songs, and he was even not allowed to perform at the Bihu festivities in Assam, where he had been a regular performer over the years. Now, with this song, he is trying to make a comeback to music and also to the hearts of his lost fans.

III Smoking Barrels which has been shot on a grand visual scale beautifully intertwines three issues that beset the Northeast India, namely, children involved in armed conflicts, drug addiction and abuse which is a big threat to Indian youth and animal poaching and the necessity of wild life conservation with each of them exploring a different stage of human life.

Starring Indraneil Sengupta, Subrat Dutta, Shiny Gogoi, Siddharth Boro, Mandakini Goswami and Amrita Chattopadhyay, III Smoking Barrels releases on September 21.