AR Rahman Speaks About The Advice He Received From Subhash Ghai; Legendary Music Composer Says, 'If You Don't Learn The Language, You Cannot Compose'
AR Rahman Speaks About The Advice He Received From Subhash Ghai; Legendary Music Composer Says, 'If You Don't Learn The Language, You Cannot Compose'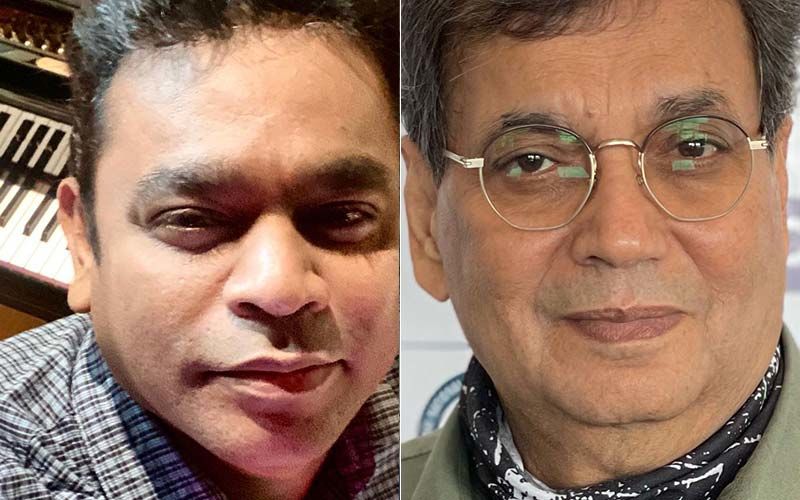 AR Rahman, the Academy Award winner, does not require an introduction; his work speaks for itself. Starting his career within his in-house studio for a Tamil film titled 'Roja' in the 1990s after growing up in a tiny village in Chennai and learning piano from his father from infancy. AR Rahman has now become the architect behind every chart-topping hit.
Talking about the legendary AR Rahman, the music maestro completed 3 decades in the music industry. On this occasion to celebrate this National Film Award-winning director Umesh Aggarwal launched a year-long series 'Rahman Music Sheets' on his YouTube channel O2india, the series includes not only his profiles and in-depth interviews with the collaborators but also the AR speaks about bringing together young artists from across the globe to recreate music.

While many of his collaborators believe that Rahman's songs contain enough emotion to be complete without lyrics, Rahman claims to have learned the value of language from Subhash Ghai.
AR Rahman speaking about the advice he received from the Taal director said, "If you don't learn the language, you cannot compose." The two collaborated on Taal, arguably the biggest hit in Rahman's Hindi film career. "Earlier, I used to think that my music would survive anywhere... but after his advice, I started learning Hindi, reading couplets and poems in Urdu. Rahman who had limited knowledge about soundtracks later discovered Naushad, Madan Mohan, Hridaynath Mangeshkar, S.D. Burman and was amazed by it.
Despite spending the second half of 2020 tending to and grieving for his mother, who died in December, Rahman claims he was able to spend some productive days in the studio. He was also enthused about 99 Songs, a film he produced, wrote and composed in the first half of the year.
Image source/ ARRahman/SubhashGhai/Instagram