Mission Impossible 7: Tom Cruise Says The Daredevil Stunts Of The Film Are 'The Most Dangerous Thing' He's Attempted
Tom Cruise talks about his stunts in Mission Impossible 7 in the CinemaCon. The actor was revealed to have done the most dangerous thing for the film. Read on…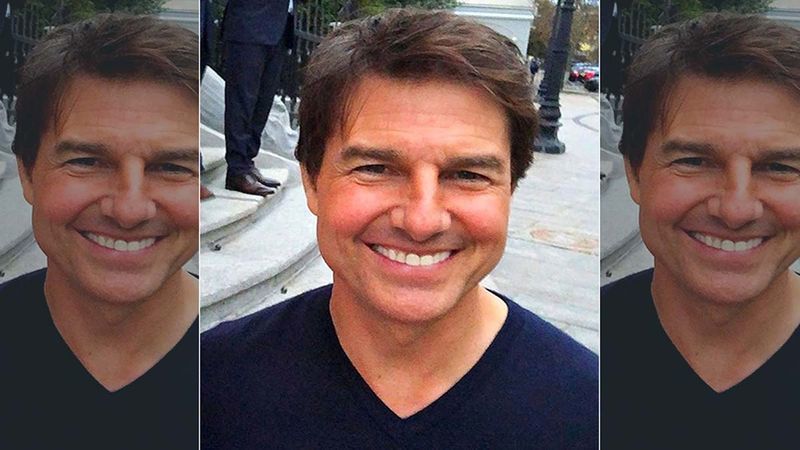 Hollywood star Tom Cruise sometimes outdo himself with his every movie. If you see his Mission Impossible one till the sixth instalments, the actor keeps raising the action level with each part and this obviously leaves everyone starstruck. Considering that the 59-year-old actor does his own stunts in the film, fans are pretty pumped to his in the seventh part. Speaking of action sequences, he once again raises the action quotient a few notches higher. Talking about his daredevil stunts in the film, Mission Impossible 7, Tom is revealed to have done the most dangerous stunt for the film.
A clip on the same featuring Tom was shown at the CinemaCon where Tom revealed that they have been working on the action for years. "This is far and away from the most dangerous thing I've attempted; we've been working on this for years," Cruise said in the video, according to Deadline Hollywood. "We've been working on this for years. We're going to shoot it in Norway and it will be a motorcycle jump off a cliff into a base jump. I've wanted to do this since I was a little kid," he added.
Meanwhile, Tom Cruise returns as the dapper and sexy looking spy Ethan Hunt in Mission: Impossible 7. The action-thriller is due for release in May 2022.
The shooting of the film was interrupted due to the rise in COVID-19 cases. However, he had appointed a few robots to ensure people are behaving correctly on the sets. Earlier, as per reports in Dailymail, the actor was making sure the UK schedule got completed well without any hiccup, the publication said, "Tom is so serious about making sure that the shoot is not shut down that he has splashed on these robots as he can't be everywhere to ensure that people are behaving themselves."
Image source: Instagram/ tomcruise