Arijit Singh To Hold A Virtual Concert Tonight To Raise Funds For COVID Relief In Rural India; Singer To Go Live From His Village In Murshidabad
Arijit Singh will be holding a digital concert today to raise funds for people in rural areas affected by COVID-19. Join him for an evening filled with music and spirit of togetherness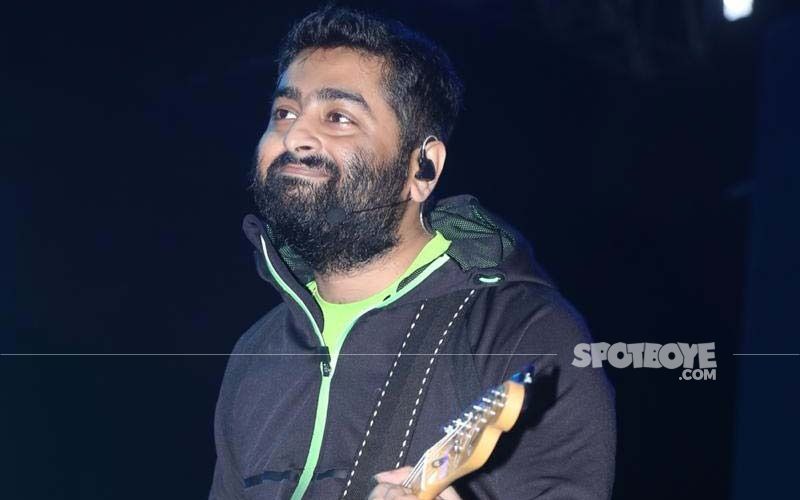 The devastating second wave of COVID-19 has wreaked havoc across the country. Medical resources have been strained and there has been a shortage in medicinal supplies and oxygen cylinders. Amid the challenging times, many celebrities came forward to extend help, and support in whatever way they can. Singer Arijit Singh, who grew up in a small town in Murshidabad in West Bengal, has come forward to raise funds for people in rural areas affected by COVID-19. He recently announced that he will be holding an online concert tonight (June 6) at 8 pm in order to raise money for COVID hit villagers.
"Helping Rural India Breathe And Stay Safe" is an initiative by Arijit with Facebook and GiveIndia to raise funds for COVID relief to support rural India. Join Arijit Singh for his first digital concert today, for an evening filled with music and spirit of togetherness. The singer will be singing live on Facebook from his village in Murshidabad, and he has shared the live stream details on his Facebook page. In a video shared by Arijit Singh on Facebook, he said that people in rural areas have been suffering a lot as they don't have access to good health infrastructure, and many medical facilities lack CT scans, MRI machines.
Arijit Singh said that he decided to hold a virtual concert, and requested people to join and donate. The fund collected will be used to help people in rural areas, and will be used to buy MRI, CT scan machines to be set up in village hospitals.
Arijit Singh suffered a huge loss a few days ago. His mother passed away due to a cerebral stroke days after recovering from COVID-19.
Image Source: SpotboyE Archive