Broken But Beautiful 3 Composer Vishal Mishra: 'The Only Time When Someone Tells Me How To Sing Is When I Am Recording A Telugu Song'-EXCLUSIVE
Singer-Composer Vishal Mishra reflects on his musical journey and the success of Kabir Singh's Kaise Hua and Veere Di Wedding's Veere, that complete two and three years respectively this month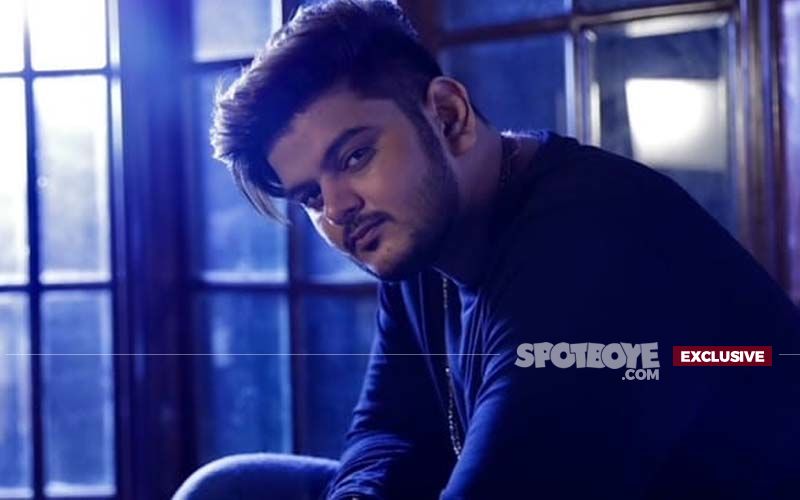 Singer-Composer Vishal Mishra is having the time of his life making music that has been touching hearts all over the world. Last month he had released a single Tu Bhi Sataya Jayega with Bigg Boss 14 couple Aly Goni and Jasmin Bhasin and recently he recreated his own song Teri Hogaiyaan for Broken But Beautiful 3.
This month marks two years of his highly successful song Kaise Hua from Shahid Kapoor and Kiara Advani's Kabir Singh and also three years to his song Veere from Sonam Kapoor and Kareena Kapoor Khan-starrer Veere Di Wedding. Mention them and Vishal gets nostalgic. "Kaise Hua is still number 1 on so many charts even after two years. As an artist, the good that you do keeps on filling the pot of your talent and when it reaches the brim that it kind of spills out, then you get something like Kaise Hua. It is just about the right moment. It's a combination of so much good that you get so much love, awards and praise from the audience. I am so glad that a melody that I have made touched so many hearts," he asserts.
As for Veere, Vishal insists that it was a very beautiful experience for him. "Rhea is a very dear friend and Kareena Kapoor is my favourite actress so I was very happy that I could make music for her. By God's grace, it eventually became a friendship anthem," he smiles.
Vishal is extremely proud of his work and asserts that the whole journey has been amazing for him. "It gives me a lot of satisfaction. I can be proud and say that I have made honest, original music. It has given me a lot of joy as an artist. If you are able to contribute in any way to anyone's emotions or thoughts, you are blessed," he insists.
Kaise Hua was a big success in Vishal's career. Ask him how the success reflected in future offers for him and he says, "I haven't got any time to give it any thought." The composer goes on to add that he was working a lot even before Kabir Singh. "I was busy making music for Saand Ki Aankh and had just finished Notebook's album. After that, I did a beautiful film on Zee5, Bumfaad, whose music did so well. It's been beautiful the kind of songs that I have been able to put out. Even during the lockdown, I made the song Muskurayega India and it became like an anthem for the country. Just a month ago, I had Tu Bhi Sataya Jayega and it became number 1 in the world, not just the country, and now Teri Hogaiyaan 2. So, I haven't got any time to think about the offers. One thing I know, I haven't taken a holiday in the last three years," he quips.
Vishal shares that he feels that God blesses one with a very limited portion of creativity and talent. "It's not a forever perfume. Till it's there, I really want to explore and express it. I want to make songs that either increase or reduce the speed of a car. I have that goal and people connecting to my music are helping me do that," he gushes.
Being a composer, whose voice does he like the most on his songs? "I have done songs with everyone from Asha Bhonsle ji, Arijit Singh, Sonu Nigam Ji, Benny Dayal to Sunidhi Chauhan, Shreya Ghoshal and Neha Kakkar, and I love them all. These days I sing a lot of my own songs and a lot of people even force me to do that at times. It's a beautiful thing that they love my voice. Everyone, and not just singers, bring something new to the song that we create and that changes the colour of music. Collaboration is the most beautiful thing and I am looking forward to a lot of not only national but international collaborations," Vishal reveals.
Last year during the lockdown, Vishal even dabbled into Telugu music. Ask him why, and he responds, "I have done a lot of Marathi songs, and also Punjabi songs. I also speak Oriya so why not Telugu and Tamil." But how was his experience? "It was challenging as you feel handicapped when you can't speak a language, but as a musician that is what gives you a kick. I love the Telugu language and I have been watching a lot of Tamil and Telugu films. My Telugu song became so big that people keep asking me what I have done in RRR now. It's beautiful to sing so many Telugu songs as it is the only time when someone tells me how to sing," he laughs.
Ask Vishal that as a musician, does he feel that indie music gives him a lot more liberty to explore than film music, and he denies it. "I feel if you are doing a lot of film music, it is as good as doing indie music and vice versa. I believe in making music that people relate to. Non-film music is indeed growing a lot and film music does restrict you as you have to stay within the boundaries of the script and follow your director's vision, which I do religiously. And in indie music there is no policing on what you do, but there also, you have a vision in your mind on what you want to make. So, it's also not absolutely boundary-less. As soon as you decide what to make, you set a boundary for yourself," he says.
However, Vishal does acknowledge the importance of indie music in today's time. "In this digital era, non-film music has emerged as a beautiful platform for artists. You no longer have to keep on contacting film people to put your music out. Times are changing and becoming better for talented people and if you are good, you can become a star overnight," he avers.
Vishal is making music for SS Rajamouli's RRR, featuring Alia Bhatt, Ram Charan and Jr NTR and also for Kartik Aaryan and Kiara Advani's Bhool Bhulaiyaa 2. Ask him what his future line up looks like, and he says, "It's looking quite glittery." He goes on to add, "I am enjoying making music and it is coming from my soul and heart. My fans take my songs so personally and it is because my music is very personal to me. I want to do music that gives or heals or takes something out of you. I am making a lot of independent music, an album is also coming, and a lot of film music along with some international collaborations. I am doing music for Laxman Utekar's next film and I can assure you that the way that music is shaping up, it is one of my best for sure. I am also doing something on the lines of Muskurayega India and it will be a surprise for the people that will come soon. I also have my next single releasing in the coming days," he concludes.