Dil Toh Pagal Hai Composer Uttam Singh Birthday Special: Celebrating The Music Icon's Work
On the occasion of music composer Uttam Singh's birthday, we bring to you some of his lesser known but splendid work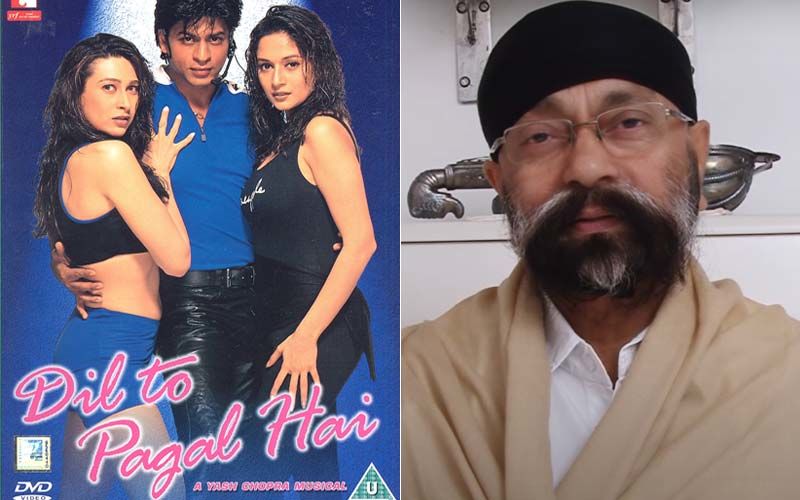 There is much more to Uttam Singh than Dil Toh Pagal Hai. Uttam Singh along with his partner Jagdish gave soulful songs in Manoj Kumar's Painter Babu and Waaris. Uttam and Jagdish were the regular music arrangers for Raamlaxman After Jagdish's death in 1988 Uttam Singh struck gold on his own when Yash Chopra invited him to score music in Dil Toh Pagal Hai. This was followed by triumphant tunes in Pinjar and Gadar Ek Prem Katha. A sample of Uttam's atti-Uttam repertoire.
1. Kab talak shama jali yaad nahin(Painter Babu): A film by Manoj Kumar always meant extraordinary music. When the movie mogul chose Uttam and Jagdish to do the music for Manoj Kumar's brother Rajeev Goswami's debut, eyebrows were raised. Belying all skepticism Uttam and Jagdish came up with an epic score with Lata Mangeshkar helming 5 of the 7 songs. Of them my pick is this undulating pain-lashed number about the dying embers of a fugitive love . Lataji sang with Manoj K's favourite male voice Mahendra Kapoor. She went on to make hits out of many of Uttam Singh's compositions.
2. Mere pyar ki umar ho itni sanam(Waaris): Smita Patil's swan song had many a swoon song including the duets Ghat chaa rahi hai(Lataji-Suresh Wadekar), Husn ki wadiyon mein(Lataji-Kishore Kumar). My favourite is this dishy duet by Lataji and cinematographer Manmohan Singh where the feeling of an open-air freedom assails our senses. This was Uttam and Jagdish's last important soundtrack together.And what a treat.
3. Main hoon yahan(Kabrastan): Proof of how much Lataji supported Uttam Singh lies in this song, a haunting melody recorded for a C-grade horror film. Lataji told me how she never questioned Uttam Singh about the film . That explains another of her songs Zara chal sambhaal ke aanchal ko (a duet with Suresh Wadekar) in something called Paanch Fauladi.
4. Dil To Pagal Hai: Uttam Singh's signature songs. 10 compositions , 9 of them featuring Lataji who was Madhuri Dixit's voice(Asha Bhosle sang Dil le gayee for Karisma Kapoor). My pick of the lot is the title track filmed on Madhuri and Akshay Kumar. Apparently Akshay agreed to do the guest appearance only because he was promised this song.
5. Chitthi na koi sandesh(Dushman): In my opinion this Lata Mangeshkar/Jagjit Singh tandem is the best composition of Uttam Singh's career. Heartbreaking in its poignancy, soulful and searing, Anand Bakshi's lyrics are incredibly emotional. From the two versions of the song it's hard to pick a favourite.
6. Ghar aaja pardesi(Gadar Ek Prem Katha): An even bigger hit than Dil To Pagal Hai, Udit Narayan's Main nikla gaddi lekar is an all-time hit. But my favourite is this Udit Narayan-Alka Yagnik beauty, so filled with an aching nostalgia it hurts. Sadly not many people know this to be Uttam Singh's creation.
7. Haath Choote/ Vatna ve(Pinjar): Try not to break down when you hear Roop Kumar Rathod and Uttam Singh sing this moving homage to homeland. Pinjar is filled with the flavours of Punjab,pungent and poignant. Uttam's talented daughter Preeti Uttam sings the soul shattering Haath choote with Jagjit Singh, a Gulzar creation about separation in love. This is one helluva talented composer.



Image source: Youtube/motilalwani, IMDb