Emraan Hashmi's Lut Gaye Director Vinay Sapru: 'I Was Told We Should Show Modernity, Sex And Exposure To Appeal To The Youth'- EXCLUSIVE
Director Vinay Sapru, one half of the director duo of Radhika Rao-Vinay Sapru, reveals their vision behind the portrayal of an eternal love story by Emraan Hashmi And Yukti Thareja in the music video of Lut Gaye, which is nearing to 500 million views on YouTube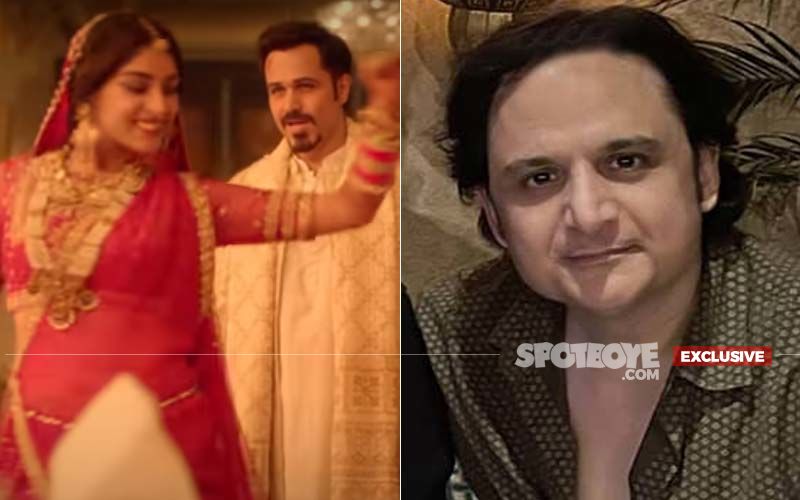 On February 17 this year, Emraan Hashmi presented an unrequited yet beautiful love story through the music video of Lut Gaye, with Yukti Thareja. The song, sung by Jubin Nautiyal, produced by T Series and the video directed by Radhika Rao and Vinay Sapru, became an instantaneous success and is now nearing 500 million views on YouTube.
The director says that the song found relatability with today's youth and that's their biggest achievement. "A lot of people told us that to appeal to the youth of the country, we need a little exposure, a little sex and a little modernity but Radhika and I didn't believe in that. When we heard the song and listened to Nusrat Fateh Ali Khan's line, 'Aankh Uthi Mohabbat Ne Angdayi Li…', the first vision that came into our mind was of a bride and a story of eternal love," he shares, adding that they wanted to show that love in the purest form.
ALSO READ: Sanam Teri Kasam: Director Vinay Sapru Confirms Working On The Sequel Of Harshvardhan Rane and Mawra Hocane Starrer-EXCLUSIVE
"The guy meets the girl one night, he falls in love with her, she dies and he never marries, but through that night, nothing happened between them. It's an old-fashioned love story and people were sceptical about it but we were adamant we wanted to tell this tale," Vinay asserts, adding that to show the suhaagraat scene, in a way rooted in Indian culture, was a challenge. "We showed it in just three actions. When a bride comes to her husband's house, she comes with a lot of trust after giving up a whole life with her family, and we just wanted to show that in the scene. That is why Yukti puts her hand on Emraan's chest. He kisses her hand passionately and keeps his hand over her head, saying I am with you. We could have taken that scene anywhere since we had Emraan Hashmi who is a heartthrob, but we wanted to show the purity of love according to our Indian culture and morals," he reveals.
Vinay shares that even Yukti's look in the video was inspired from how Indian brides have always been styled as. "We just wanted to give a classic red bridal look which has been an Indian bride's image from time immemorial. We wanted to base it in the Indian value system. We assured Bhushan Kumar ji that it will work, and when it did, it confirmed mine and Radhika's belief in our stories and our audience," he says, adding that now they know that the Indian audience loves things based in our values and culture system. "The success is like an assertion of Radhika and me as filmmakers and writers, reflecting in the way the youth of the country has lapped the song up, which originated from our faith and belief in our story," Vinay concludes.
Image Source: Instagram/sapruandrao, youtube/t-series