Filhaal 2: Here's How Nupur Sanon's Mother Reacted On Seeing Her In The Music Video; The Actress Reveals-EXCLUSIVE
Nupur Sanon shares how her mother reacted to her music video of Filhaal 2 and who does the family think is the better actor between her and sister Kriti Sanon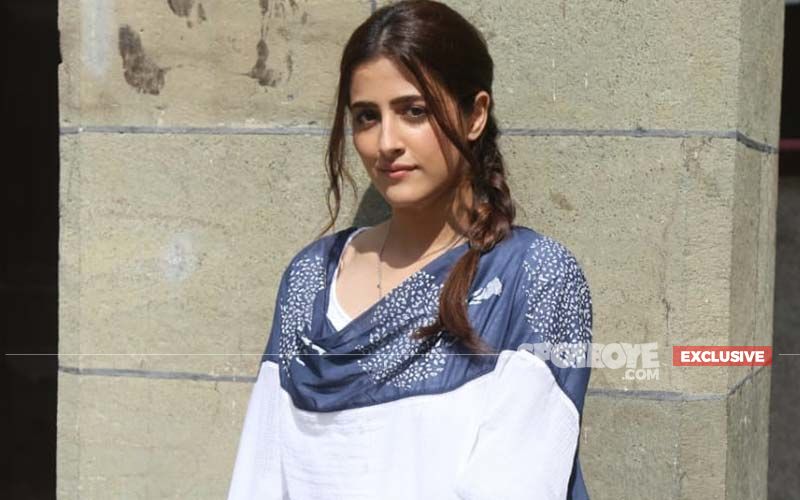 Nupur Sanon is following the footsteps of her sister, Kriti Sanon, and is trying to make a name and place for herself in the Hindi film industry. However, instead of choosing a film to begin her career with, she chose an unconventional way and started with a music video. Although, her co-star was still Akshay Kumar. She started with the music video of B Praak's Filhaal in 2019 and followed it up with a sequel, Filhaal 2, earlier this month.
When asked how her parents reacted on seeing her on screen, Nupur shares, "Even at the time of Kriti, my mom didn't know that she can act and the same was with me. She was surprised with Kriti and with me too, she was surprised again during Filhaal. At that time, she had said, 'you are pretty confident and I thought you'd be a bit shy and not so open in front of camera'. But during Filhaal 2, she praised me a lot more. She said that I had grown and I looked like someone who knew what they were doing and was trying to balance it off. So, my parents have their bets placed on me," she smiles.
With both the sisters having shown their acting skills in some or the other project, who does the family think acts better? "It's too soon to even talk about that as I have not performed like a proper scene yet. Secondly and most importantly, families don't compare," she insists, adding that her elder sister is an inspiration for her. "Kriti is someone who I look up to. With every film she has grown, become a better actor and more natural. I can't wait for everyone to see Mimi as it is my personal favourite film of hers. It's a very beautiful character where she has got to explore her talent. Every actor wishes to be a part of a script where they can show it all, and Mimi is that script for Kriti," Nupur concludes.
Image Source: Instagram/nupursanon/kriti sanon, spotboye archives