Galat Song Out Now: Rubina Dilaik And Paras Chhabra Narrate A Musical Tale Of Love And Betrayal – VIDEO
Bigg Boss 14's Rubina Dilaik and Paras Chhabra have finally released their new single, titled, Galat. The song is crooned by Asees Kaur. Watch the song here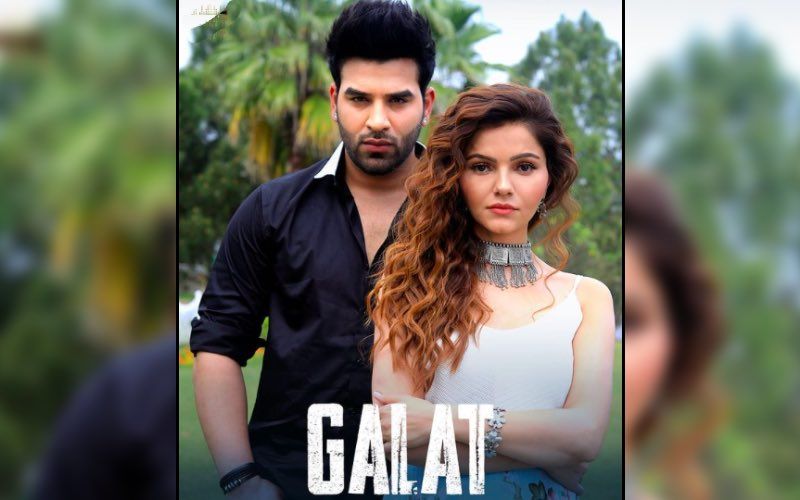 Bigg Boss 14's Rubina Dilaik and Paras Chhabra have finally released their new single, titled, Galat after a lot of anticipation. The song is an emotional song that might hit all the right notes of your heart. Rubina and Paras narrate the tale of love and betrayal. In the video, Paras and Rubina are shown as a married couple, however, things go downhill when Paras trickily asks Rubina to sign the power of attorney papers and she suspects that something is going 'wrong' in her life. Later, it is unfolded that he is a cunning husband who has only married Rubina for her money.
The song is crooned by Asees Kaur and Vikas is the composer. Both Rubina and Paras shared a glimpse of the video while asking the fans to review their new single and they seemed to have loved it. One fan commented, "Wow I had goosebumps watching it. So much emotion and talent put into the song . I loved #Rubina #GalatOutNow" while another one couldn't stop gushing over Rubina's performance in the song, "Guys it's Amazing, Rubina's Acting is awesome, Lyrics and Song by @AseesKaur is so Relevant giving us Goosebumps. Just one feedback that I am missing Rubina's Energetic Dance like BiggBoss. #RubinaDilaik #GalatOutNow @RubiDilaik"
There was another one who thought, "It was fantastic Such a heart wrenching song I love asees voice and #RubinaDilaik acting and expressions Paras also did a good job Perfect all together #GalatOutNow"
Earlier, before unveiling the name of the song, Paras Chhabra and Rubina Dilaik made a video where they asked their fans to guess the name of the song. But as they focused on the word 'Galat', they figured out that is the name of the song.
Image source: Instagram/ rubinadilaik