Goa Beach: Neha Kakkar- Aditya Narayan's BTS Video Makes Us Wonder Why They Aren't Together; Their Chemistry Is Undeniable-WATCH
Ahead of Neha Kakkar- Aditya Narayan's song Goa Beach, there was a lot of excitement among fans thanks to their marriage gimmick on Indian Idol 11. Now, we came across a BTS video of Goa Beach song, and their chemistry is undeniable!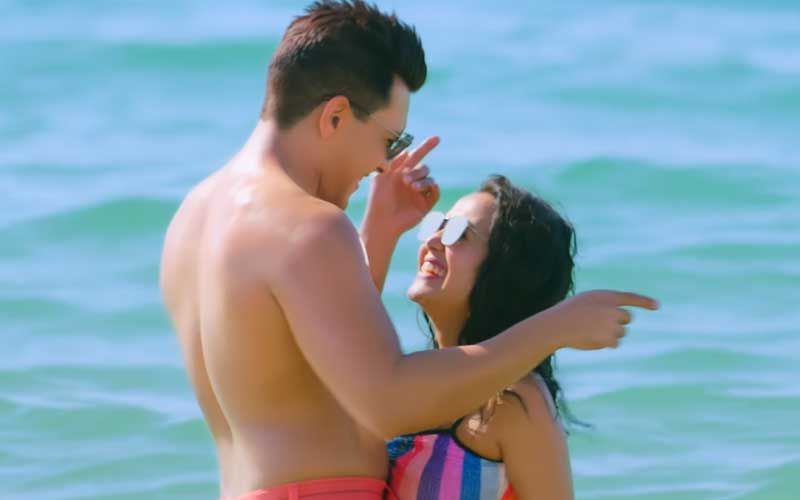 Indian Idol 11 judge Neha Kakkar and host Aditya Narayan had hit the headlines a few months ago for their rumoured wedding. Their fun banter on the show was already being loved by fans, and then came along the rumours that created quite a buzz. Fans loved seeing them together; however, later Aditya's father Udit Narayan said it was just a gimmick to boost TRP's of the show. Admit it, we were all disappointed as we loved seeing them together. Then came their song Goa Beach, which featured, Neha, Aditya, Tony Kakkar, Kat Kristian and the track was a treat for their fans.
Now for all those who are still rooting for Neha Kakkar and Aditya Narayan and wanted to see more of them, there's a surprise. Neha Kakkar shared Goa Beach shoot Vlog on her YouTube channel, giving us a glimpse as to what went on behind-the-scenes while shooting for the song. The 8 minutes 36 seconds long video shows several clips of Neha Kakkar and Aditya, and we gotta say it was great seeing them and their chemistry was undeniable.
Watching the video made us wonder why the two aren't together. You'll know what we are talking about once you watch the video. Check it out below, it looks like the team had a lot of fun shooting for the song.
Image Source: YouTube/Desi Music Factory