Hariharan Turns 66: 5 Best Numbers Crooned By The Maestro
As the velvety voiced singer turns 66, Subhash K Jha selects his favourite Hariharan gems from Hindi films. Some of these, you have probably never heard before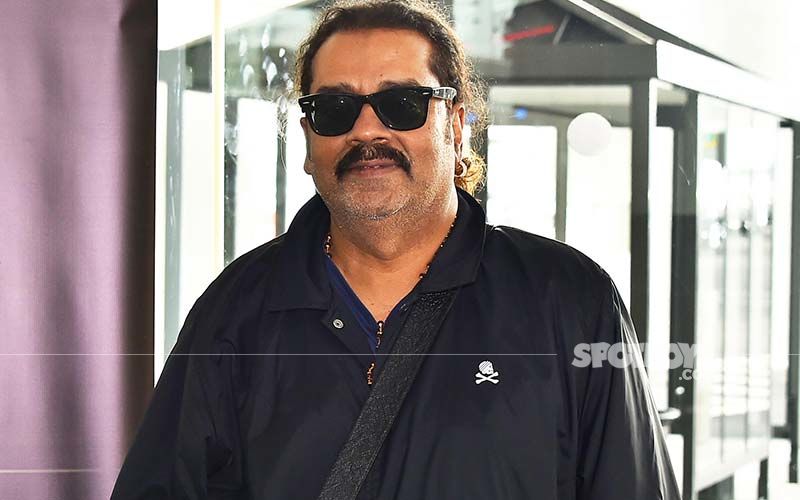 On the 66th birthday of one of the most profound and talented singers of the music industry, Hariharan, here's a list of his best work:
1. Ajeeb Saneha Mujhpar Guzar Hata Yaaron (Gaman): This Muzaffar Ali soundtrack contained three outstanding Ghazals. The one that worked the best for me was Hariharan's Ajeeb saneha. The lyrics about discovering love were sung with a mix of wonderment and bewilderment. I felt as if I could see love making its appearance in front of us. A revelation, in more ways than one. Composer Jaidev felt only Hariharan could do justice to the luminous lyrics about locating love.
2. Tum Gaye Sabb Gaya (Maachis): This heartstopping meditative melody on lost love comes in two surreal packages, one by Lataji and the other by Hariji. No need to say Lataji's interpretation of Gulzar's pained poetry is peerless . But hang on !Hariharan also gives the lyrics a life of their own. Every world is enunciated in a wounded baritone ,every accusation against destiny is like a whiplash.
3. Raaton Ko Maange Hai Sajan Se (Ramnagari): Hariharan sang masterpieces for the underrated genius of a composer Jaidev in Gaman and this film. This frisky flirtatious folk song from an Amol Palekar film which no one has seen(not even probably the actor himself) is exceptional for tapping a lighter folksy side of Hariharan's amazing talent. And imagine, a Tamilian belting out a folk-based cow-belt number so convincingly! The same film has another fun song by Hariharan Aa baith ja motorcycle pe where the multi-personality singer does a delightful Dev Anand impersonation to the accompaniment of a riff from Hum Dono(Jaidev was the composer of that classic soundtrack).


4. Kabhi Main Kahoon Kabhi Tum Kaho (Lamhe): Matching voices with the mighty Mangeshkar is not easy for any contemporary male singer. In Lamhe Hariharan got an opportunity to sing with Lataji .And boy, did he sing. The arching lyrics reach the sky in the two voices. Sridevi did full justice to the lyrics.Shiv-Hari's composition dipped and curved, spiraled and soared.

5. Baahon Ke Darmiyaan (Khamoshi The Musical): Without a shred of doubt composer Jatin-Lalit's career-best composition is a beautiful ballad bleeding togetherness into ethereal lyrics(by the great Majrooh Sultanpuri ) which insist that love cannot be bound no matter how much the world views it with tinted glasses. Rosy, ravishing , roomy and resonant Baahon ke darmiyaan is that rare duet where the male voice won't let our attention stray.
Image source: SpotboyE archives