Honey Singh On Chasing Girlfriend Tina Thadani For Months: 'When I Looked At Her, I Felt She Is Mine, She Gave Me My Third Birth'
Honey Singh reveals he chased his girlfriend Tina Thadani for months and said she changed his life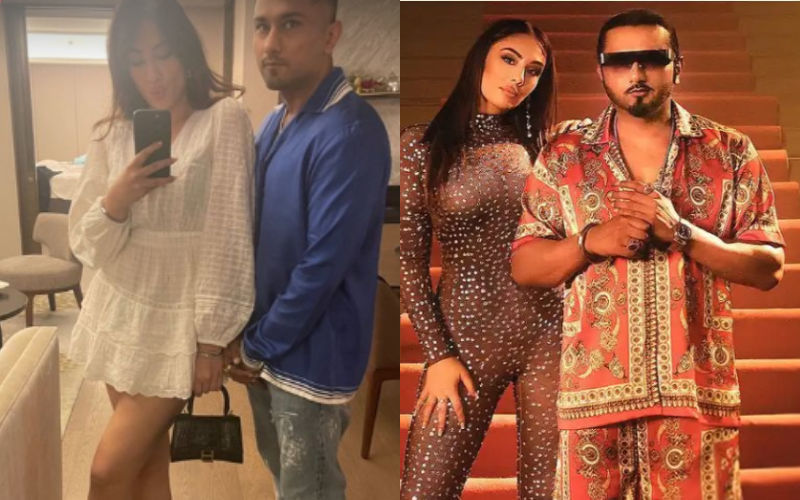 Earlier this month, rapper Honey Singh confirmed dating model Tina Thadani and even introduced her to the media as 'meri girlfriend' at an event in Delhi. The couple hogged all the limelight as they arrived, walking- hand-in-hand at a star-studded event in the national capital. Now in a recent interview Honey has opened up about his relationship with Tina and admitted he chased her for months. Yo Yo even credited Tina for giving him third life and said he is very happy in life because of the model.
Speaking with RJ Siddharth Kannan, Honey Singh said, "I'm very happy because of her. She changed my life, gave me inspiration and gave me my third birth. This is my third re-birth and it's happening because of her and my mom-dad's blessings." He also admitted that they met it March and it took him months of chasing to get her into his life. He said that when he looked at her, he felt she is his. "When I feel something is mine, I just go for it."
ALSO READ: Honey Singh Opens Up On His Bipolar Disorder; Says, 'Gaana Hit Horaha Tha But Mujhe Accept Nahi Karahe The Log'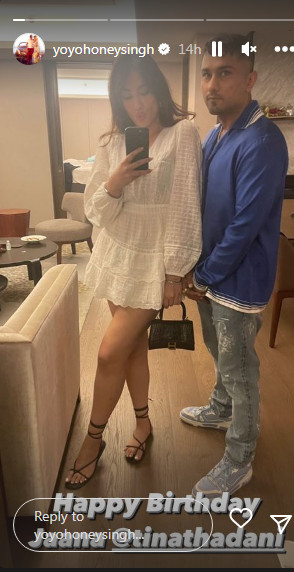 Further, the Dope Shope hitmaker spoke about how music helped him to get over the difficult phase in his life. He reflected back and said there was a time when he stopped doing shows and gained a lot of weight. But he then started doing shows again and things started getting better. This is now his new version Honey 3.0 and credited Tina for this.
Interestingly, Tina Thadani has also been featured in Honey's song 'Paris Ka Trip' which was sung by the rapper and his friend Milind Gaba. The duo has been dating each other for quite some time now.

Image Source: Instagram