International Women's Day: Singer Shweta Pandit Drops First Pics Of Her Daughter Izana; Says 'The Most Incredible Role I've Played Is Of Being A Mother'
Singer Shweta Pandit shared pictures of her daughter Izana via Instagram on the occasion of International Women's day. The singer dropped the first pictures of her daughter and credited her for giving her every reason to be a proud woman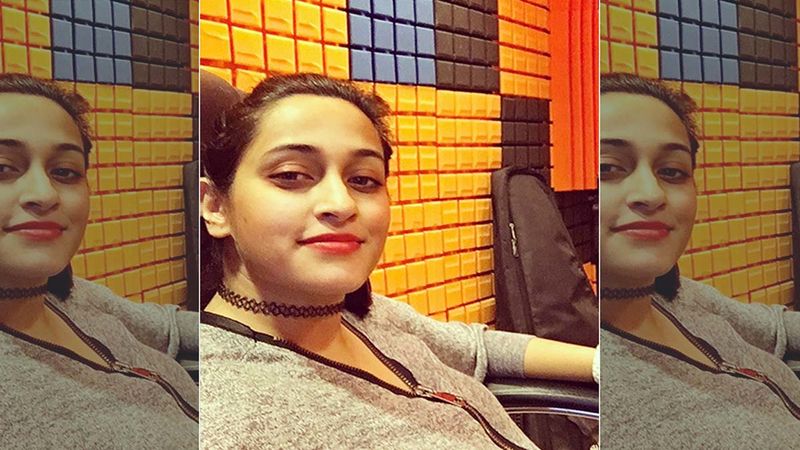 International Women's Day turned out to be a special one for many Bollywood's eminent figures. Like every year where actresses took to their social media cheering the spirit of women, few of them unveiled the first pictures of their little ones. Singer Shweta Pandit who welcomed her daughter Izana in Florence, Italy with her husband Ivano Fucci in February 2020, finally dropped the first pictures of her little daughter. And trust us, it was a total meltdown moment for us. Because Shweta's little munchkin is truly adorable.
Taking to her Twitter account, Shweta shared two pictures of Izana, one where she carries her on her shoulder and another picture where the singer's daughter licks on her finger. Dressed in a onesie, these pictures have left her fans with a warm feeling. Shweta in her social media post credited her daughter for being the reason that she is seen as a proud woman. Also above all relationships in the universe, the singer feels being a mother is the most incredible one.
The singer's tweet read, "This little angel who has given me every reason to be proud being a woman! From being daughter, sister, student, singer, performer, actor, lover, wife.. the most incredible role ive played is that of being your mother, my darling #Izana jaan #WomensHistoryMonth #WomensDay" Take a look at the tweet below:
In a conversation with SpotboyE.com, Shweta shared from where did she got the name Izana. She said, "I came across an Ethiopian book where I read about the Kings, Queens and the monarchs of Ethiopia wherein centuries ago, they were given the title of Izana which means powerful." The singer revealed the beautiful meaning behind Izana's name as well.

Image Source: Instagram/shwetapandit7