Kailash Kher Reacts To Zayn Malik Singing Teri Deewani; Says He's Glad That 'Even International Artists Are Trying To Sing The Kailasa Way'
Kailash Kher is happy that even an international artist like Zayn Malik is trying to sing his style, here's how he reacted to Zayn's cover of Teri Deewani.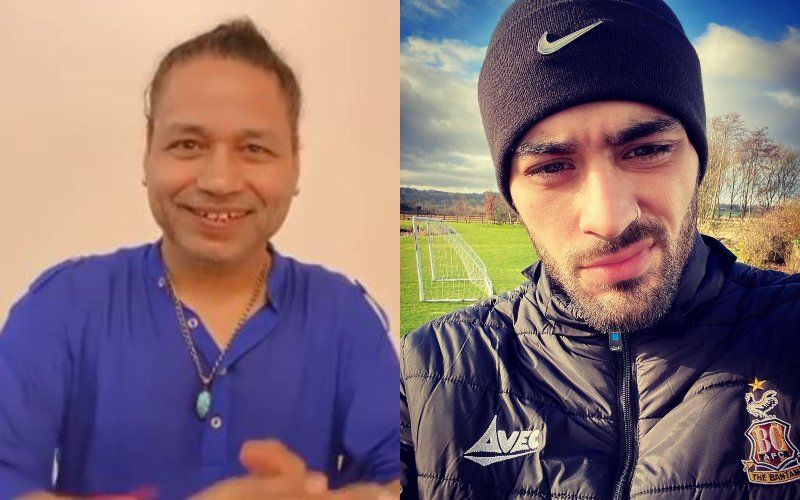 Remember the time when Zayn Malik, popular singer and former member of the One Direction band, had taken the internet by storm after dropping his cover of Kailash Kher's hit song, Teri Deewani? Well, that came as extremely exciting news for all his Desi fans and the video, in no time, blew up. Zayn Malik's Teri Deewani cover opened to a great response and him, being an international artist, trying his hands on singing a Hindi song impressed one and all. In a recent interview with Times Of India, Kailash Kher has reacted to the same. Kailash even revealed how he didn't know who Zayn is but after fans made him aware, he was pretty happy that even international artists are singing his style of music.
He was quoted as saying, "Zayn Malik had sung my song, 'Teri Deewani'. The video had gone viral on social media. I was once asked to react to the video. I didn't know much about Zayn during those days so I said he has tried well but he should join our academy to learn more. After that, people on social media started reacting to it saying, 'Mr Kailash Kher, do you know who he is?' It was then that I came to know that he was a pretty famous personality." Kher added, "Nevertheless, my point is that even international artists are trying to sing the Kailasa style of music. I feel if so many people are appreciating and trying to follow me, I must be doing something right."
Further, Kailash also opened up on wowing fans with his unique style of singing for decades. "I was exposed to spirituality earlier in my life. Even my upbringing and nurturing have been such that music has been the only way where I can get in touch with my other side," added the singer.
In other news, Zayn had also sung Kailash Kher's Allah Ke Bande, followed by the title track of Salman Khan's Race 3.
image source: instagram/zayn, kailashkher