Lata Mangeshkar Cremated With Full State Honours, Thousands Attend Legendary Singer's Last Rites
Lata Mangeshkar cremated with full state honours on Sunday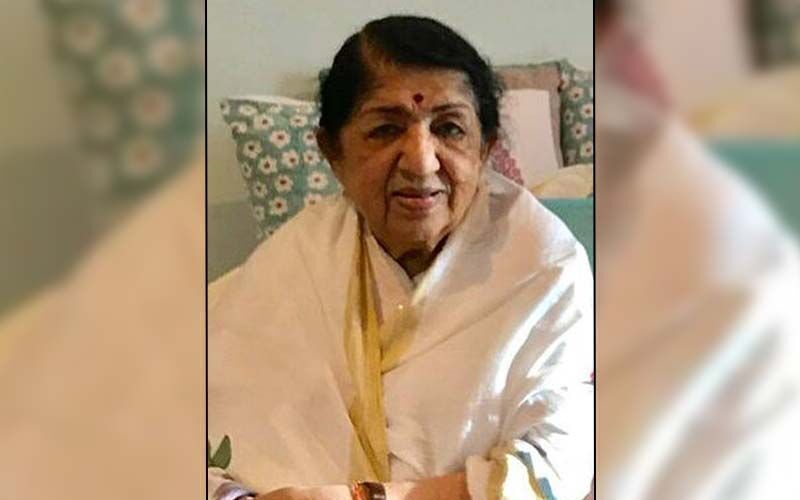 Legendary singer Lata Mangeshkar, who enthralled many with her voice, was cremated with full state honours on Sunday. She passed away at the age of 92. Prime Minister Modi, Shah Rukh Khan, Shraddha Kapoor among others were present at her funeral at Shivaji Park in Dadar area. PM Modi left the venue after offering her floral tributes. Lata's Mangeshkar's brother Hridaynath Mangeshkar lit the funeral pyre of the singing legend.
Many celebrities paid tributes to the singer on social media. Akshay Kumar wrote, "Meri Awaaz Hi Pehchaan Hain, Gar Yaad Rahe.. and how can one forget such a voice! Deeply saddened by the passing away of Lata Mangeshkar ji, my sincere condolences and prayers. Om Shanti." Expressing his grief, Anil Kapoor wrote, "Heartbroken, but blessed to have known & loved this incredible soul.. Lataji holds a place in our hearts that will never be taken by anyone else. That's how profoundly she has impacted our lives with her music. May she rest in peace & light up the heavens with her brightness."
Dia Mirza wrote, "Lata Mangeshkarji's voice will always be India's voice. Our glorious nightingale of India.. Our Bharat Ratna. Rest In Glory. Om Shanti."
Meri Awaaz Hi Pehchaan Hain, Gar Yaad Rahe…and how can one forget such a voice!
Deeply saddened by the passing away of Lata Mangeshkar ji, my sincere condolences and prayers. Om Shanti 🙏🏻

— Akshay Kumar (@akshaykumar) February 6, 2022
Heartbroken, but blessed to have known & loved this incredible soul...Lataji holds a place in our hearts that will never be taken by anyone else. That's how profoundly she has impacted our lives with her music.
May she rest in peace & light up the heavens with her brightness 🙏🏻 pic.twitter.com/HjgIQyE7mo

— Anil Kapoor (@AnilKapoor) February 6, 2022
Image Source:Instagram/LataMangeshkar