Lata Mangeshkar remembers Madan Mohan on his death anniversary
Here's the latest update from the world of Bollywood. We bet you wouldn't want to miss this. Read on for details... Here are some of the most memorable songs of the duo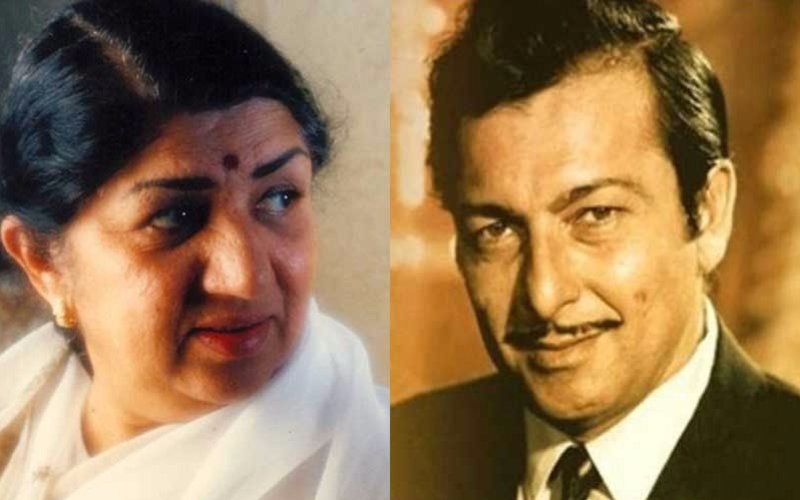 Today marks the 41st death anniversary of the legendary music composer, Madan Mohan. Lata Mangeshkar, who was the voice behind many of his timeless compositions, took to Twitter to pay her ode to the musician. The celebrated singer even shared one of her special songs with the composer.


Madan Mohan was called the Prince Of Ghazals, as he had composed some of the most memorable ghazals in Bollywood. Talat Mahmood, Mohammad Rafi and Mangeshkar were his favourites and he lost no opportunity to work with them.


Take a look at 5 of his best compositions sung by Lata Mangeshkar:

Do Pal Ruka

Sonu Nigam realised his dream of singing to a Madan Mohan song when he crooned to this Veer-Zaara (2004) number with Mangeshkar. The song featured Shah Rukh Khan and Preity Zinta and was penned by Javed Akhtar.

Hai Tere Saath Meri Wafa


This song from Hindustan Ki Kasam (1973) featured Priya Rajvansh and was based on the Indo-Pak war of 1971.

More Naina Bahaye Neer Sakhi Ka
Bawarchi (1972) was known for its beautiful story as well as for its wonderful music. Madan Mohan's soulful music added to the beauty of this feel-good film.


Milo Na Tum Toh Hum Ghabraye
This song from Heer Ranjha (1970) featured Priya Rajvansh and Raaj Kumar. It was based on the famous love story of Heer Ranjha.

Teri Aankhon Ke Siwa


Madan Mohan and Mangeshkar may have collaborated on many compositions but this remains one of their most memorable songs. This track from Chirag (1969) featured Asha Parekh and Sunil Dutt and is hummed by music lovers even today.


Thumbnail Image Source: ohindore & patrika