Manoj Bajpayee-Anubahv Sinha's Bhojpuri Rap, 'Bambai Main Ka Ba' Is Exactly What Mubaikars Need Right Now; Netizens Laud The Song
Directed by Anubhav Sinha, actor Manoj Bajpayee's Bhojpuri rap, Bambai Main Ka Ba aptly describes the lives of migrants in the city of dreams, Mumbai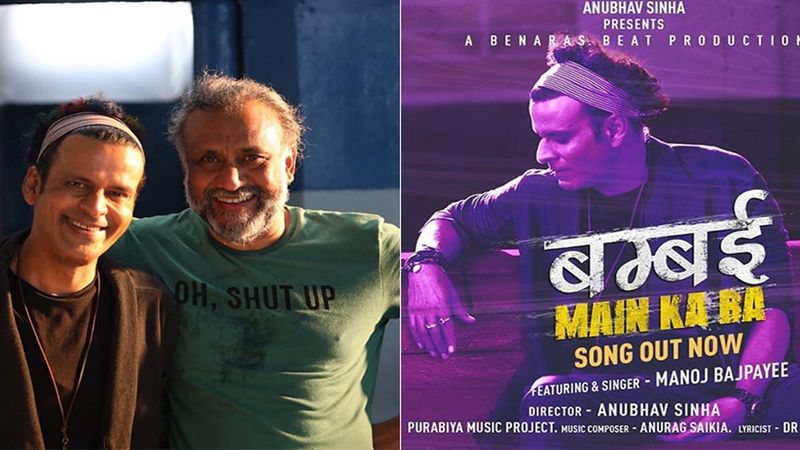 Following the first look and a teaser, Manoj Bajpayee's Bhojpuri rap, Bambai Main Ka Ba, finally hits the internet. Directed by Anubhav Sinha, composed by Anurag Saikia and penned by Dr Sagar, this Bhojpuri rap has Manoj exuding some Bhojpuri swagger moves. Shot amidst the ongoing COVID-19 pandemic in a studio, this rap narrates the story of innumerable people travelling to Mumbai, city of dreams, to fulfil their goals, leaving behind their families, as they begin their struggle to achieve their big goals in life. It also depicts the amalgamation of Mumbai, city of Marathi Manoos that has been a favoured destination for many especially from Uttar Pradesh and Bihar. Those the thought of Bhojpuri lyrics perfectly defines what Mumbai is. A city that truly depicts India.
This six-minute-twenty-two seconds video highlights the rat race in Mumbai, the transformation of Bambai to Mumbai and also some cruel realities like rapes, murders and acts of inequalities. The National Award-winning actor is seen in a never-seen avatar, grooving on this upbeat track. The actor unveiled the rap on his Instagram account, mentioning releasing it on public demand. He wrote in his caption, "Presenting you the most awaited जनता के भरपूर माँग पर with love #BambaiMeinKaBa"
Check out this cool Bhojpuri rap below which has been garnering tremendous appreciation on the digital platform.
Also, Manoj Bajpayee talking to Humans of Bombay said, "Initially, it was tough–I rented a chawl with 5 friends & looked for work, but got no roles. Once, an AD tore my photo & I've lost 3 projects in a day. I was even told to 'get out' after my 1st shot. I didn't fit the ideal 'hero' face–so they thought I'd never make it to the big screen. All the while, I struggled to make rent & at times even a vada pav was costly." ALSO READ:
Bambai Main Ka Ba: Manoj Bajpayee's Bhojpuri Rap Number Is Exactly What This Weekend Needed -Video
Image Source: Instagram/anubhavsinhaa/bajpayee.manoj