Monsoon Songs List: From Armaan Mallik's 'Mujhko Barsaat Banalo' To Sukriti Kakkar's 'Khoya', These Hits Will Be The Perfect Addition For Your Hindi Playlist
Create your own vibes with these 6 soulful monsoon jams that need to be added to your playlist now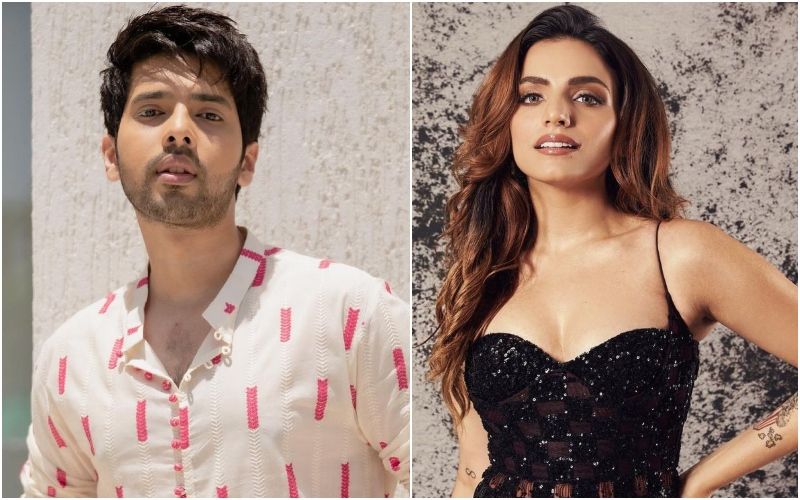 From soulful melodies to upbeat rhythms, this is the perfect weather to tap into some monsoon music. As it pours outside, create your own vibes with these 6 monsoon jams that you need to add to your playlist now.
A modern take on the classical hit song, Prakriti Kakkar's rendition of 'Gazab Ka Hai Din' is the perfect companion to embrace the monsoon feels. With mesmerizingly soothing vocals, Prakriti effortlessly adds a new charm to this beloved track, making it an irresistible addition to your playlist.
Indulge in the joyful vibes of 'Sach Bata Mujhe' by Shirley Setia and Arjun Kanungo. Set against stunning visuals of Japan, Shirley and Arjun create a magical dynamic on screen, complementing each other's voices perfectly. This song is guaranteed to be an all-time favourite on your monsoon playlist.
Get lost in the music as you enjoy the monsoon with Sukriti Kakkar's soul-stirring single 'Khoya.' This romantic sweet song is doing exceptionally well on Spotify and is a must-add to your monsoon playlist. Let Sukriti's enchanting voice and heartfelt lyrics serenade you during the rainy season.
Let the monsoon feels wash over you with 'Mahi Jinha Sona' by Darshan Rawal. This melodious track will immerse you in a world of emotions that beautifully resonates with the rainy season.
Armaan Mallik strikes the right chord with 'Mujhko Barsaat Banalo'. This song blends soulful lyrics, captivating music and romantic monsoon vibes by lover boy Armaan Mallik.
Jubin Nautyal's 'Pehli Baarish Mein' evokes a sense of nostalgia taking you back to old-school monsoon romance. With its heartfelt lyrics and captivating melody, add this hit song to your playlist.
Image Source: Instagram