Paani Paani Singer Aastha Gill: 'I Feel Baadshah Bhai And I Are The Best Musical Duo'-EXCLUSIVE VIDEO
Aastha Gill, who recently came up with a new single with Baadshah, Paani Paani, that also features Jacqueline Fernandez, talks about the song's success and her relationship the rapper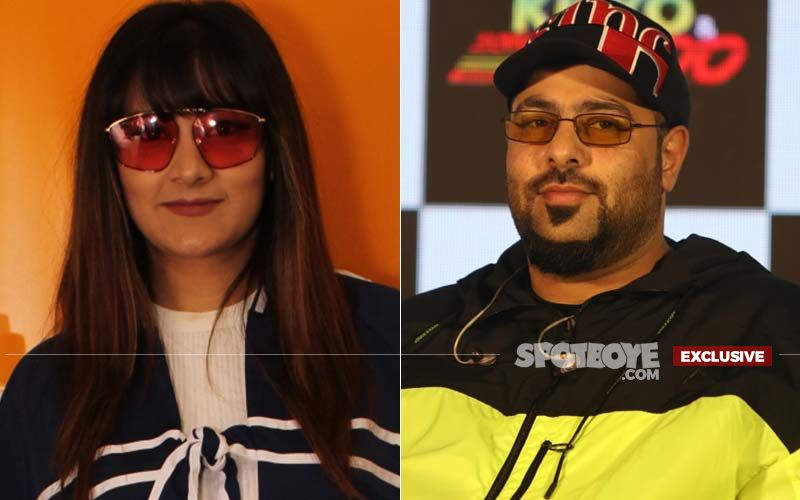 The super successful musical collaboration of Baadshah and Aastha Gill, who have earlier given chartbusters like DJ Wale Babu, Buzz and Proper Patola, recently came up with their new song, Paani Paani. The music video for it, which has crossed over 72 million views on YouTube in a week, features the gorgeous Jacqueline Fernandez, and the song has already broken several records making it the most viewed Indian song in one day as it crossed the 25 million mark on YouTube in just a day.
Talking about the response to the song, Aastha feels overwhelmed by the love it has been getting. "I knew that it was going to be big and people would love it because I played it to so many people before the release and they loved it. Even here in South Africa, where I am shooting for Khatron Ke Khiladi 11, I played it to the whole team and all of us have been dancing to it for more than two weeks. I expected success, but this is insane and massive, and I love it. I am thankful to God and the audience who have given it so much love," she gushes.
Aastha reveals that it was Baadshah who came up with the idea of the song, and shared it with her when she was in another recording. And the name of Jacqueline was enough for her to get on board. She goes on to rave about the rapper with whom she has had a long-standing working relationship.
"I have learnt a lot from him and I still have a lot to learn. I feel we are the best duo, and I can say it out loud and proud. We are also very lucky for each other and whatever we do, people love it a lot. Our voices also complement each other's. More than a professional relationship, a personal relationship has flourished between us over the years. He is like an elder brother to me. He has been the guiding light of my life in every aspect, and for all my major decisions I call him first, and not anyone else," she shares.
Having Jacqueline on board was exciting for Aastha and she asserts that no one but the actress could have justified the song. While working with her she fell in love with Jacqueline and she confesses that unabashedly.
Jacqueline and Baadshah had a super success last year with Genda Phool. Ask Aastha if she felt a little pressure to match up to that, and she denies it. "I don't take any pressure and above that, if they have a history, me and Baadshah bhai also have a big successful history behind us. I feel that our work is something that if we don't take any pressure, the outcome is much better. Also, I believe that we must leave the rest to God and that's what I did. I am glad it all worked and I would love to collaborate with this whole team again," she says gleefully.
Now, with both Aastha-Baadshah and Jacqueline-Baadshah having a successful history behind them, ask Aastha which duo had the upper hand while they were shooting on set, and the singer quips, "On screen it was Jacqueline and Baadshah but off screen, there is no match for us."



Image source: SpotboyE archives, Instagram/aasthagill