Shaheer Sheikh On His Love For Music, 'I Have Tried Learning Singing But Eventually Realised I Am Not That Good At It'- EXCLUSIVE
Shaheer Sheikh and Hina Khan's single is making a lot of noise. And now, Shaheer speaks about his love for music with us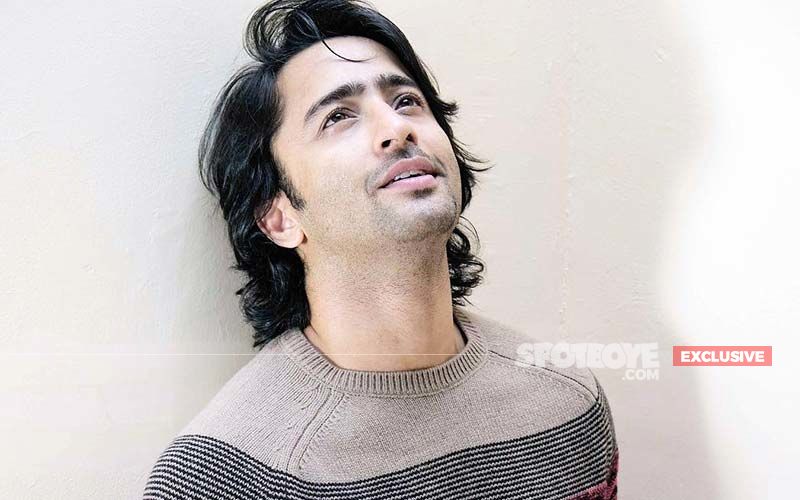 Shaheer Sheikh's recent music video 'Baarish Ban Jana' with Hina Khan has crossed 70 million views. The latest track by Payal Dev and Stebin Ben is been receiving a lot of appreciation and so is the chemistry between Shaheer and Hina.
Talking about the trend of music videos coming back, Shaheer says, "I personally love music. I feel it is one of the most important things in my life. And the whole idea of music videos coming back in trend is really good. It gives a platform to so many musicians. I also feel that in the last one decade that this platform was not there which also didn't give us so many good musicians. Now, there are so many independent musicians working with labels. And they have their songs with beautiful messages. The platforms are doing well because we have so much talent in our country that we need to encourage."
ALSO READ: Baarish Ban Jaana: This Shot Of Hina Khan And Shaheer Sheikh From The Love Ballad Looks Every Bit Romantic — See PIC
Shaheer also shared his choice of music and his preferred time when he likes to enjoy it, "I really like to meditate in the morning. So, I listen to that kind of music while doing that. I have a playlist on my phone and it is for cheering me up. If I am feeling low, I hear to those peppy songs to get me going. It reenergises me. There are songs when I am in a chill mode like not doing anything and sipping a cup of tea in my balcony, I have a different playlist for that."
"I hear everything from Bollywood, Qawwali to Trans. Kishore Kumar Sahab and Nusrat Fateh Ali Khan are my forever favourites when it comes to singers," added Shaheer.
Shaheer who sees music as one of the aspect of his life has also tried his hands in singing. The actor went on confessing that he tried to learn the art for a brief period but a long time back.
"I tried learning singing for around two months but because of my busy schedule, I coculdn't concentrate on it completely. This was after Navya, when I had 6-7 months to prepare for Mahabharat. But prepration for that show itself was a task. In Indonesia, I tried recording a few songs and it was not that bad. In fact, it was a good experience. But I am not that good at live singing. And eventually I realised I am not very good at it," concluded Shaheer.
Image source: Instagram/shaheernsheikh