Paras Chhabra And Mahira Sharma's Music Video Rang Lageya Shot In Kashmir Is A Treat For All Romantics
After Baarish and Ring, Paras Chhabra and Mahira Sharma feature in the music video, Rang Lageya, which is all about a budding love story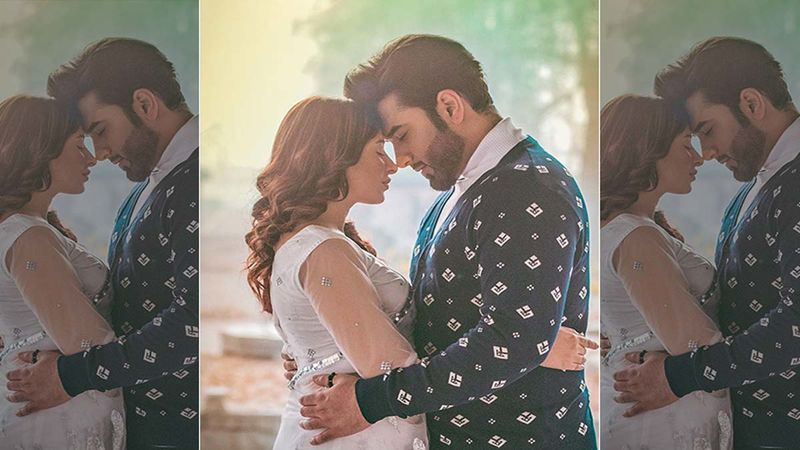 Nowadays we are spoilt for choices when it comes to music videos, the trend that was followed in the 90s of entertaining the music lovers with albums, is back again. Recent one being Bigg Boss 13 contestants Paras Chhabra and Mahira Sharma's love anthem, titled Rang Lageya. Shot in picturesque Kashmir, that has become one of the most favourite destinations of the music labels to shoot music videos, has Paras and Mahira soaking us in a romantic vibe.
The music video narrates a tale of Paras falling in love with Mahira instantly after spotting her by a lake. Seen to be portraying an artist in the video, he is shown sketching her portrait; also destiny keeps on making them cross paths. But pain in the eyes of Mahira showcases her past, shown as a widow in the music video, to emphasize it the makers have her dressed in white outfits. Until the end of the music video when her in-laws set her free giving her a second chance to embrace joy in her life.
Paras sharing the song on his social media account, wrote, "Check our lastest song #ranglageya full video..." Check out the song below-
As published in Bollywoodlife.com, Paras said, "Rang Lageya is equal parts emotion and celebration. It's a celebration of love in all its colors and I couldn't be happier that such a song has come to me. This is a winner all the way."
The duo had already garnered love and appreciation of their previous music videos, Baarish and Ring, after their successful stint on TV reality show Bigg Boss 13.
Image Source: Instagram/parasvchhabrra