Preggers Neeti Mohan Reveals Sisters Shakti And Mukti Are Excited And Can't Wait To Meet Her 'Mini Version'
In an interview, soon-to-be mom Neeti Mohan said that her sister Shakti Mohan and Mukti Mohan are super excited to welcome the little one. They are pampering Neeti and have already planned quite a few things for the baby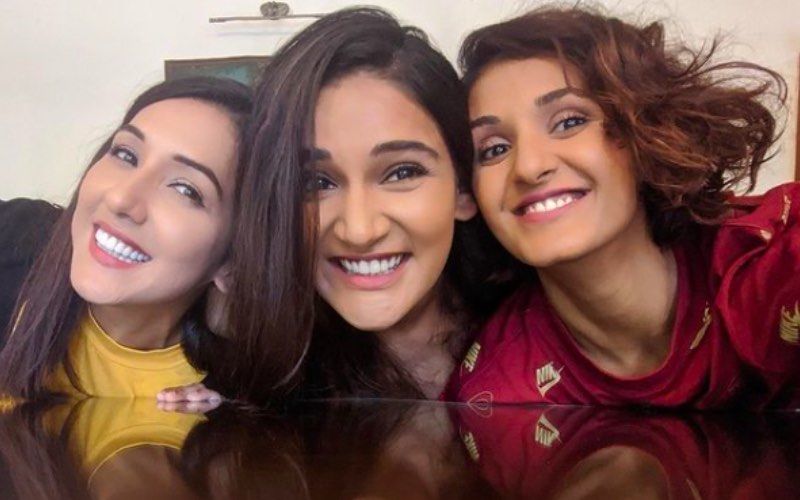 On her second wedding anniversary, singer Neeti Mohan announced that she is expecting her first child with her husband Nihaar Pandya, leaving everyone pretty psyched about it. As the lady is gearing up to become a mother, she recently shared how her sisters - choreographer Shakti Mohan and actor Mukti Mohan are excited to meet her 'mini-version.' In an interview, soon-to-be mom said that her sisters are not only super thrilled to welcome the little one but they are pampering Neeti as well. They have already planned quite a few things for the baby.
"My sisters are excited and can't wait to meet my mini version. They keep on saying that they will be standing at the doorstep of the hospital. They are pampering me so much, and we have planned a lot--from baby names to shopping. We are all very excited for the little one to arrive," she told ETimes. After Neeti announced her pregnancy, Mukti took to her Instagram to share her excitement of being a maasi while also wishing them on their anniversary.
She wrote, "Hawiee my tiny heart!! Can't wait to introduce all the joyful things to you about this world and be your favourite Maasieeeee khi khi khi Congratulations My Neeni!! You two make everything beautiful in our lives! May you two get all the love, protection, success and everything in abundance!!! Happy 2nd Anniversary" Shakti too made a sweet post for her sister.
She said, "Now when I see you with @nihaarpandya and his family I haven't seen you happier and content like this ever before. #happyanniversary #2years God bless you both & Whatteeee good news today Congratulations Main Maasi banne wali hoon"
ALSO READ:
Image source: Instagram/ neetimohan18