Radhe Shyam Composer Manan Bhardwaj On Recreations: 'If You Recreate A Song With Respect For The Original, It Increases Its Reach'- EXCLUSIVE
Prabhas and Pooja Hegde starrer Radhe Shyam's composer Manan Bhardwaj talks about the difference between making singles and film music, his take on recreations and the artists he wants to collaborate with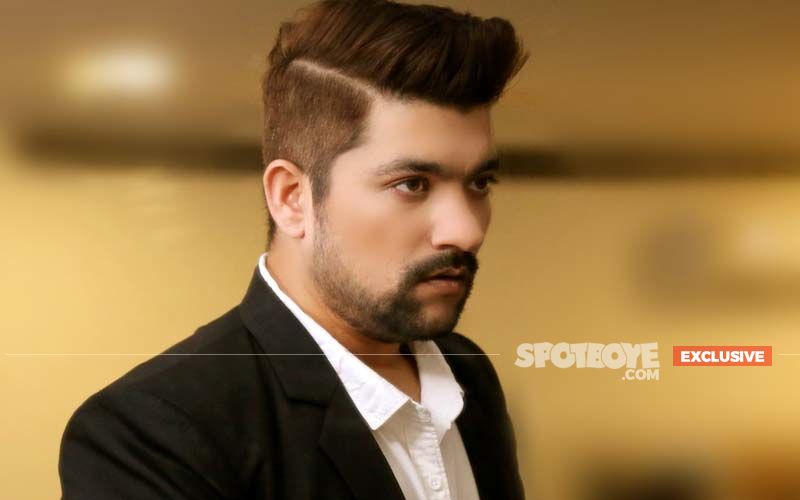 Composer Manan Bhardwaj has worked on multiple singles, including last year's chartbuster, Teri Aankhon mein, featuring Divya Khosla Kumar and Pearl V Puri, and voiced by Darshan Raval and Neha Kakkar. Now, he is venturing into film music with Prabhas and Pooja Hegde-starrer Radhe Shyam. Ask him about the difference that he observed between the two mediums, and he states, "When you are making a song, you don't know if it will turn out to be a single or be featured in a movie. Although, in singles you get the liberty to play with the lyrics. The music video directors plan the video as per our music and lyrics whereas in movies, it's the reverse. We have to write as per the film's requirement."
On his YouTube channel, Manan has recreated a lot of old songs from the past. Mention that and he says, "I used to recreate songs but then I got busy so I got a bit away from it. But if I get time, I might do that again. I have a lot of recreations with me. Most songs that I have recreated are Nusrat Fateh Ali Khan sahab's. I just love him and Jagjit Singh ji, so I don't see anything wrong in recreating their music as it is my way to pay a tribute to them," he asserts.
But isn't it challenging to make a good remake in a market that has overused the remake trend? "I'll tell you with an example. There is a song by Nusrat Fateh Ali Khan sahab, Aankh Uthi Mohabbat Ne Angdayi Li. That song was recreated for the first time by a Pakistani artist but that got popular among the music fraternity. When I recreated it, it gathered around five million views, but then it came in the form of Lut Gaye this year, and crossed around 600 million views. So, if you recreate a song with respect for the original, it increases its reach. After some years, I am sure even my song from Radhe Shyam will be recreated. They will do it as per their time and creativity and there is nothing wrong about it. The pressure comes when you recreate something of an artist that you idolise, like for me it would be AR Rahman sahab or Jagjit Singh ji. You feel that responsibility when you recreate a song that you love yourself," Manan insists.
Being a composer, who is on Manan's wish list amongst the musical artists from our industry for collaboration? "I seriously wish that if Jagjit Singh sahab or Nusrat Fateh Ali Khan sahab were alive today, I would have loved to collaborate with them. As from the current generation, I have a few favourites, but I won't name them otherwise the others would get mad at me," he quips.
Manan goes on to share details of his future line up. "My next single is going to come with Guru Randhawa, and then I have a couple more singles and film music up for release. I'll talk about them in due time," he concludes.




Image source: Parull Gossain Publicist