Shaan Pelted By Stones And Paper Balls During Concert In Assam
During a recent concert in Assam, Shaan was faced with an unruly crowd who pelted stones and paper balls at him after he started singing a Bangla song. The ace singer has also taken to social media to talk about the tour and mention the unfortunate incident. Here's all that happened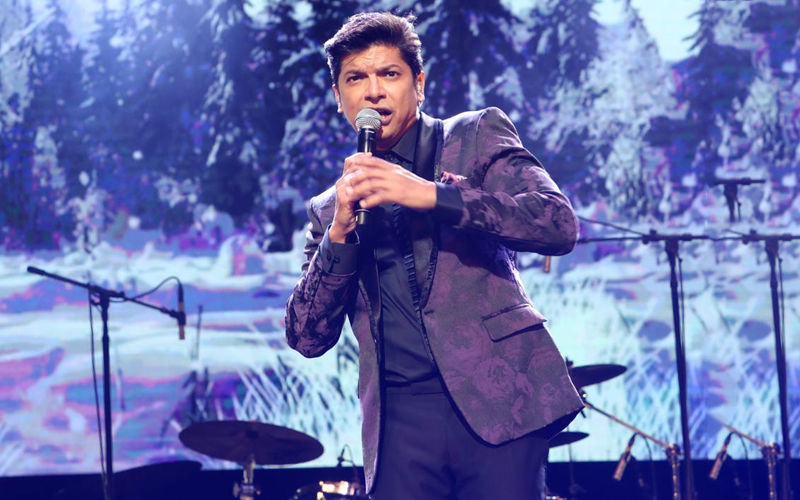 Shaan is a big name not just for Bollywood films but even for stage shows. On Sunday evening, he was in Assam for a show where he had to halt the performance after crowds went unruly and pelted stones and paper balls at him. The aforementioned show was held at the Sarusajai stadium in Guwahati, and everything was going smooth until Shaan began singing a Bangla song.
A video of a crowd turning unruly was shared on social media where crowds are heard shouting, "This is Assam and not Bengal." The video has now been removed from social media.
Assam: Stones and paper balls were pelted at Singer Shaan during a concert in Guwahati's Sarusajai stadium yesterday after he sang a Bengali song. 'Please respect the performer' Shaan told the crowd. pic.twitter.com/SRaAvmyOa5

— ANI (@ANI) October 30, 2018
Shaan requested the fans to calm down and respect the performer. He also informed everyone that he was running fever, and despite that he came forth to perform for the people. However, the crowd refused to calm down and eventually, Shaan had to stop the show and move backstage. Reports say that he returned to the stage a little while later once the crowd had settled down, and continued the show.
Just for the records ...loved my Assam Tour!! Saw the most fascinating sights...made new friends..had huge turnouts at every concert.. Over one unfortunate incident it would be VeryWrong to Tarnish this Beautifull State!!! Whatever happened was in the heat of the moment 🙏 https://t.co/2pcE1IUYLe

— Shaan (@singer_shaan) October 29, 2018
However, Shaan said that whatever happened was "in the heat of the moment". He tweeted, "Just for the records, loved my Assam Tour!! Saw the most fascinating sights. made new friends. had huge turnouts at every concert.. Over one unfortunate incident it would be VeryWrong to Tarnish this Beautifull State!!! Whatever happened was in the heat of the moment 🙏 (sic)."
Image Source: instagram/filmymonkey