Shael And Sameksha Oswal Talk About Their Latest Song Ishaara And Actress' Wish Of Marrying Him Turning Out To Be True- EXCLUSIVE VIDEO
Here's what Shael and Sameksha Oswal have to say about their latest song, and also their real-life love story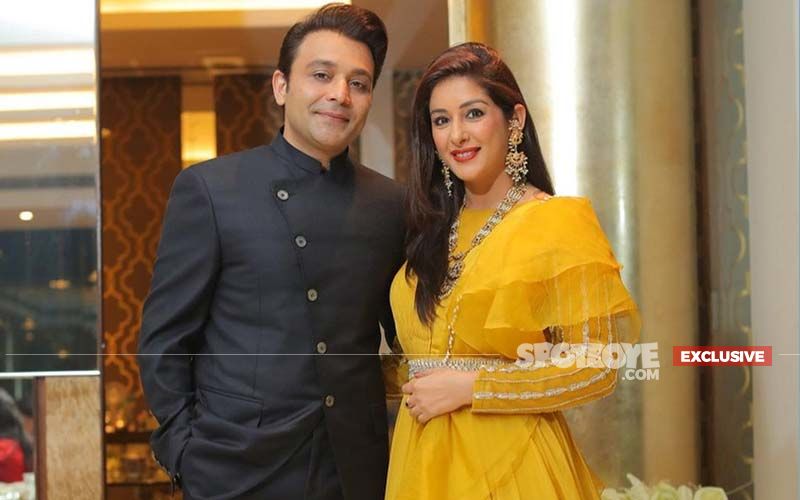 Popular singer Shael Oswal has once again mesmerized everyone with his latest song 'Ishaara'. The show is extremely special for him as it has been directed by his wife Sameksha Oswal at their farm house in Delhi.
Recently, the talented couple joined us for an exclusive video chat where they not only spoke abut their latest release but also future plans and of course their real life love story.
Speaking about the the music video, Shael revealed, "The video is about the Maharaja and the Maharani who used to live together and then something happens and he doesn't come back and she waits for him for the longest time and she dies while waiting for him. So it's a reincarnation. I have two roles to play one is the Maharaja and the other one is the current guy who loses his way in the beginning and this girl shows her the mansion where he could stay back for a night and when he enters the premises and sees pictures, he starts recalling things."
The amazing song has been directed by Shael's wife and popular actress Sameksha Oswal. Sharing the reason of being behind the camera and not sharing the screen space with him this time, Sameksha says, "Earlier when we shot for two of the music videos during lockdown without any crew, we faced a lot of issues editing those songs because I was talking too much (laughs). He was like kahan se kaatu? kya lagaun every where you are talking. Actually I got busy instructing and I couldn't focus on my acting. So, this time I thought let me keep my focus on direction. Also, the girl in the video required to wear a particular attire which was very heavy. I would have not been able to run on and off screen. And moreover, he also wanted to work with another girl (laughs). This is our own production house, so, I was handling production part also. Also, I enjoy direction more than acting and I don't think I want to get back to that."
During the chat, while talking about the music made by him, Shael also opened up about what is stopping him to recreate his popular anthem, Soniye Heeriye. "When Heeriye was being composed, I had no idea that people will love this song so much. Because before that also I had made songs which was also appreciated by people. Even Shah Rukh Khan must be feeling the same way when he did DDLJ, as it turned out to be an epic film and he must have also thought to remake it which he tried with Dilwale but unfortunately it couldn't click with the audience. I don't want to compete with my own song thinking that I can make something better than that particular song. When I create a melody, I feel that every melody has its own charm. It should just get apprecation from the listeners because my set of folloewers are completely set of soulful lovers. Heeriye became an anthem, even now I get messages for that song on my social media and that not only makes me feel good but also inspires me. Once I got a melody just like Heeriye and I also thought let's make it but then I thought let's not do it or else people will feel he is making the same. It is an epic song, so let's not touch it or people will start comparing," added the singer.
Shael and Sameksha, who fell in love at the first sight, tied the knot in July this year and while talking about their own love story the couple went on sharing some interesting things.
Sameksha shared, "I was really a fan of him and his voice. I remember watching his videos and wishing that 'Kaash meri isse shaadi ho jaaye?' and I never imagined this will happen eventually."
Watch the entire video above.
Image Source: Instagram/iamsameksha