Sheher Ki Ladki: Tulsi Kumar On A Record-Making Spree, Singer Rakes In 100 Million Views For 2 New Tracks
Singer Tulsi Kumar rakes in 100 Million for her latest song Main Tera Ban Jaunga and Sheher Ki Ladki, the artist is setting her record by making everyone swaying to its beats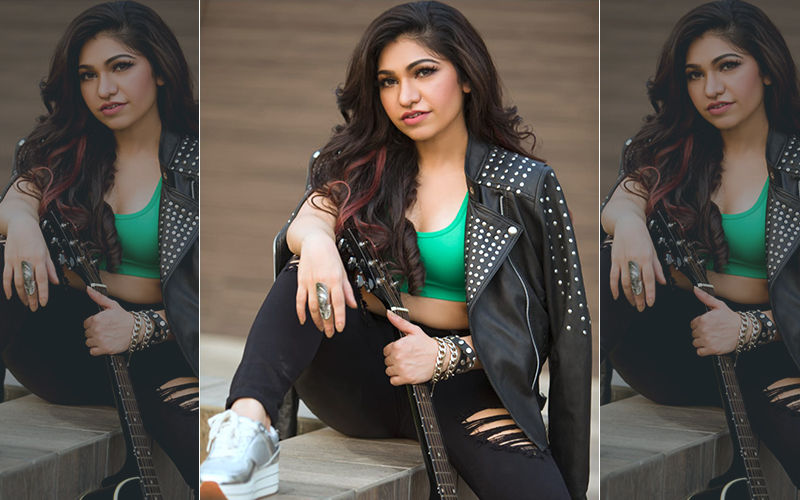 Excelling in different genres the versatile singer Tulsi Kumar has struck the right chord with millions of music lovers across the globe with her melodious voice and it's not surprising that she has become one of the most loved singer of all times.
In the last few weeks, her fans and music lovers have showered immense love on her recent two popular tracks,
Main Tera Ban Jaunga from the movie Kabir Singh
and
Sheher Ki Ladki from upcoming film Khaandani Shafakhana
.. n these two songs are taking the internet by storm. Main Tera Ban Jaunga, a romantic, soulful rendition and Sheher Ki Ladki, a reboot of 90's classic track which she rendered in a fun quirky way - were released in last one month and together crossed over 100 million views on Youtube n trending on various other streaming sites.
Interestingly, although this is not the first time that Tulsi is crooning to a fast pace peppy number, the new version of Sheher ki Ladki adds to some of her chartbuster peppy songs, something which the singer has been getting offers in abundance. Her latest dance number that released is O Saki Saki n has everyone swaying to its beats.
The talented artist's versatality is proved in the fact that her three tracks of three different genres have all hit the chord with the music lovers. She has proved her versatility as a singer by not just singing peppy tracks but also making them hugely popular amongst party lovers.
While it takes years for songs to get this popular, these two tracks have proved that Tulsi's voice has a universal appeal with her fans n she renders every genre with ease n great expression. Commenting on this, Tulsi says, "I have a lot of gratitude towards everyone who has appreciated my music. For me their love is the biggest reward. I constantly like to rediscover myself n I am loving the response my recent songs whether soulful or peppy. I have got an opportunity to show different shades of my vocal quality through these songs These two songs are very close to my heart because both of them are very different from each other and the nature of the tracks is so refreshing. I am glad I got to be a part of such a beautiful journey."
Image source: PR