Shreya Ghoshal's Pregnancy Glow Is Unmissable In Latest Pictures Flaunting Her Baby Bump; Says She's Experiencing The 'Most Beautiful' Phase Of Her Life
Shreya Ghoshal, who is expecting her first child with Shiladitya Mukhopadhyaya, shared a few snaps of her flaunting her baby bump. She wrote that she is experiencing the most beautiful phase of her life; take a look!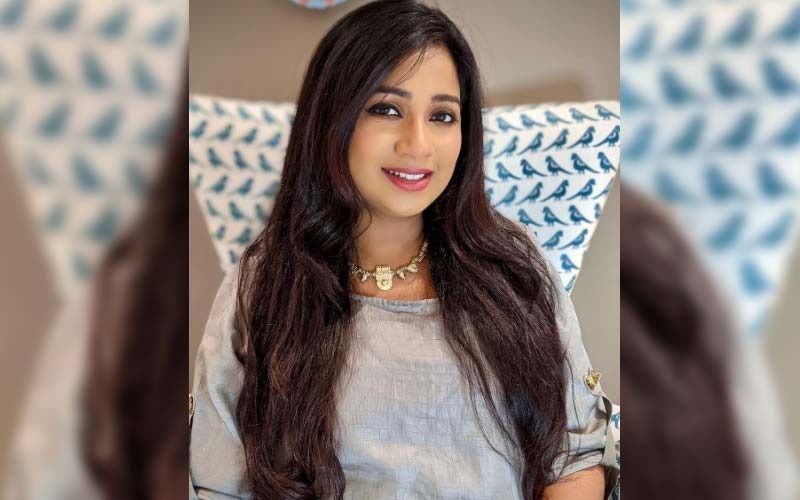 Popular singer Shreya Ghoshal is expecting her first child with her husband Shiladitya Mukhopadhyaya. Shreya took to her social media a few weeks ago, and announced the news of her pregnancy by sharing a picture of her flaunting her baby bump. Revealing that baby 'Shreyaditya' is on its way, Shreya Ghoshal wrote how thrilled she is for this new chapter in their lives. Now, Shreya Ghoshal has shared another set of pictures in which she can be seen adorably cradling her baby bump.
In the latest pictures shared by Shreya Ghoshal, she looks radiant in a simple grey kurti, while she flaunts her baby bump. The pregnancy glow on her face is unmissable! In her caption, Shreya Ghoshal wrote that this is the most beautiful time of her life, and that it is nothing short of a miracle. She wrote, "Experiencing the most beautiful phase of my life. The divine miracle of God. @shiladitya." Neeti Mohan, Tony Kakkar and Harshdeep Kaur were quick to drop adorable comments on Shreya's post.
While Neeti Mohan wrote, "Momma to be glowing," Tony Kakkar congratulated Shreya. Harshdeep Kaur dropped a heart emoji on her post. Take a look at Shreya's post below:
While announcing her pregnancy, Shreya had shared a picture of her standing in her balcony, gazing adorably at her baby bump. She had written, "Baby #Shreyaditya is on its way! @shiladitya and me are thrilled to share this news with you all. Need all your love and blessings as we prepare ourselves for this new chapter in our lives."
Image Source: Instagram/Shreya Ghoshal