Shreya Ghoshal's Track Gets AXED From Sanjay Leela Bhansali's Padmaavat!
With a number of changes made in Ranveer-Deepika-Shahid starrer Padmaavat, the latest is that Shreya Ghoshal's song has got axed from the film...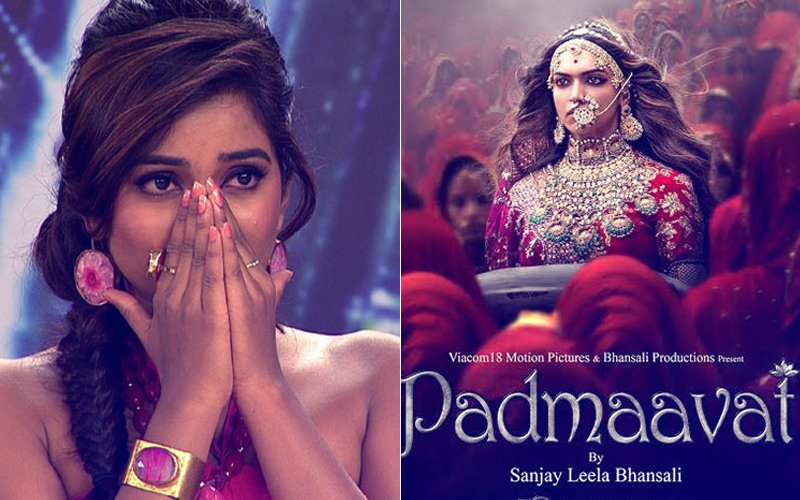 Since the time, Sanjay Leela Bhansali's magnum opus Padmaavat went on floors, the film has run into innumerous troubles and controversies. The CBFC had recommended a lot of changes in the film, and required amendments were made. It would be right to say that songstress Shreya Ghoshal also bore the brunt of the same.
A source close to the film said, "Shreya had three songs in the album but because of the changes in the script, her songs had to be left out. The makers had no option than to remove those songs after the recommendations from the CBFC."
For a while now, there was a buzz that Shreya will be singing three songs in the film. But ever since the jukebox of Padmaavat released, fans of Shreya have been upset to find only one song of hers in the album. A lot of them tweeted their frustration.
"@shreyaghoshal hereafter you may have to charge separately for singing & for using you as a brand - making you sing,releasing your songs earliest, making millions of us hype, then the song is not in the film - this has become a trend," tweeted the user.
@shreyaghoshal hereafter you may have to charge separately for singing & for using you as a brand - making you sing,releasing your songs earliest, making millions of us hype, then the song is not in the film - this has become a trend

— SgianSara💞 (@Z17Sara) January 22, 2018
Shreya replied to the tweet and wrote, "Sweetheart.. Please don't be upset. These things happen during the creative process of making an extraordinary film. It's unavoidable. There are many songs recorded in a film, then script changes, scenes get modified. So some good songs gets unfortunately left out unintentionally."
Sweetheart.. Please don't be upset. These things happen during the creative process of making an extraordinary film. It's unavoidable. There are many songs recorded in a film, then script changes, scenes get modified. So some good songs gets unfortunately left out unintentionally

— Shreya Ghoshal (@shreyaghoshal) January 22, 2018
Talking about the film, a while ago, we told you that 200 women from Karni Sena Rajput Karni Sena and Jauhar Smriti Sansthan marched in Chittorgarh with swords claiming to end their lives if Sanjay Leela Bhansali's magnum opus, Padmaavat, releases.




Image Source:instagram/shreyaghoshalfans/padmaavatthefilm