Singer Arjun Kanungo Reveals His Wedding Plans With Fiance Carla Dennis- EXCLUSIVE
Arjun Kanungo, who got engaged to his long-time girlfriend and model Carla Dennis in November 2020, shares details about their wedding plans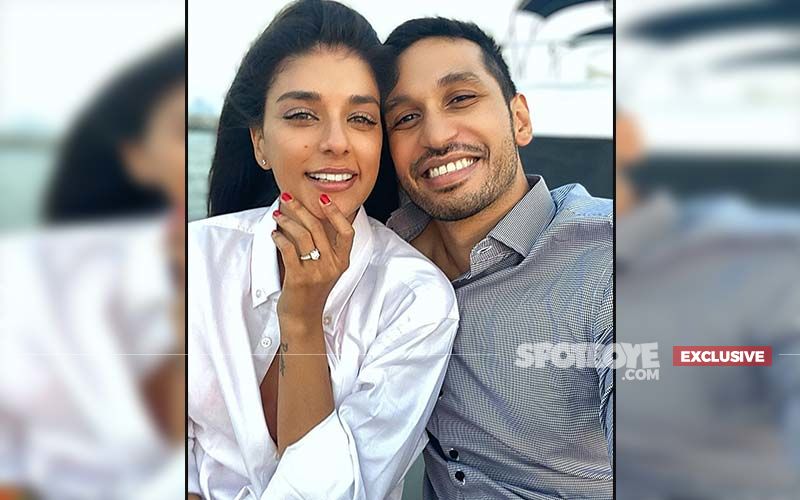 Arjun Kanungo is one of those artists that kind of reinvented the indie music genre in the Indian music industry. With his 2015 single, Baaki Baatein Peene Baad, he took over all the clubs and parties and each year, without mistake, he has been delivering one hit after another. Recently, he released the audio of his next track Famous and this Eid, he is all set to make his big screen debut opposite Salman Khan in Radhe.
On November 3 last year, Arjun took his fans by surprise when he announced his engagement to long time girlfriend Carla Dennis. Along with a loved-up pic of the two after the proposal in Dubai, Arjun said, "I've wanted to ask her for so long. Couldn't wait any longer, so I did! #Engaged." The couple had caught Covid at the same time in August 2020 and had recovered together. Arjun had gone on to confess that the recovery process brought them closer together and it was during this time he realised that she was the one he wanted to spend the rest of his life with.
Now, while talking to Spotboye.com, Arjun shares his wedding plans. He had earlier stated that they would get married when the Covid was over, but now with the second surge worsening the situation with no end in sight, has there been any decision on the wedding? "I don't know when it will happen now. It's disappointing because we do want to get married soon and get done with the wedding but it looks like we will have to wait till at least 2022," he shares.
Arjun goes on to state that to plan a perfect wedding, they will need some time. "You need at least six months of planning for a wedding and at this moment, it doesn't seem possible. I suppose when the pandemic completely ends, then only you can plan a wedding as you want your loved ones around for your special day. In January this year we felt like Corona is maybe ending and we might be able to go ahead with the wedding, but it hit us way worse after that. It has been devastating. So, it's very difficult to predict now when the wedding would take place," Arjun concludes.



Image source: Instagram/arjunkanungo