Singer Shweta Pandit Has No Clue Why Her Name Is Trending Worldwide; Twitterverse Enlightens Her - MIC DROP!
Singer Shweta Pandit recently reacted to the current 'Shweta' trend and stated she has no clue why her name is trending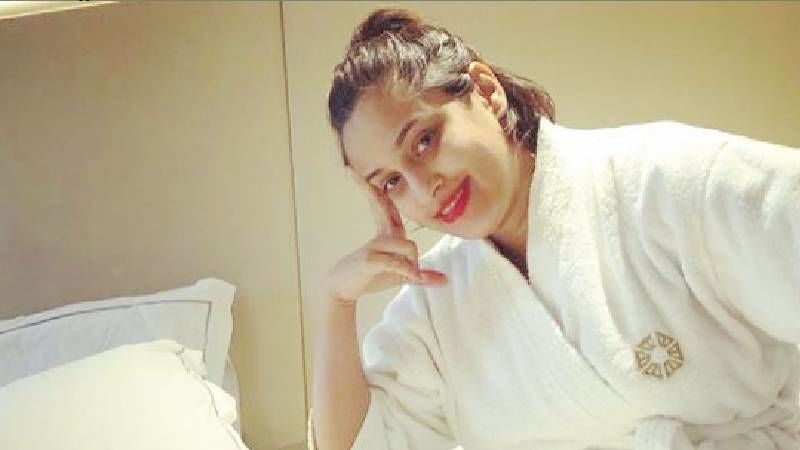 You must be living under a rock if you have not come across any meme related to 'Shweta'. The name Shweta is trending worldwide and for a very hilarious reason. A girl named Shweta supposedly forgot to switch off her mic while discussing her friend Pandit's intimate life and 111 people could hear it on zoom call. So Shweta Pandit is trending on social media with netizens sharing some hilarious memes. Now, singer Shweta Pandit has reacted to this trend.
On Twitter, she wrote she has no clue why her name is trending worldwide. She wrote, "Meanwhile me:I have no idea why am i trending worldwide #Shweta #Pandit." But she did her best to cash on the trend as she shared her music videos using the hashtag. Her next tweet read, "And since im trending .. then best is listen to my music Headphone (headphones lagalo) #shwetayourmicison."
Some of her followers did enlighten her and revealed the backstory of the Shweta trend. A netizen replied, "A girl named Shweta mistakenly revealed sex life of her friend named pandit on zoom meeting and 111 participants were telling her to off her mic." Another one said, "Search your name on YouTube."
Later, Shweta Pandit made another post sharing a picture from her wedding. She mentioned that she cannot get over the trend. "Arre aisa mat bolo. Pandit ne phir shaadi bhi ki, Shweta MicrophoneCollision symbolSmiling face with halo #justforlaughs #storycomplete #PanditkiShaadi #Cantgetoverthistrend #hilarious #shwetapandit #Trending #Shweta." Check out her posts below:
Watch this space for more updates.
Image Source: Instagram/ShwetaPandit7