Sunidhi Chauhan On Lending Her Voice For Indie Music: 'Now That I Have Got The Taste Of It, I Want To Explore That'-EXCLUSIVE
Sunidhi Chauhan shares her take on the independent music industry and her aspiration to do more there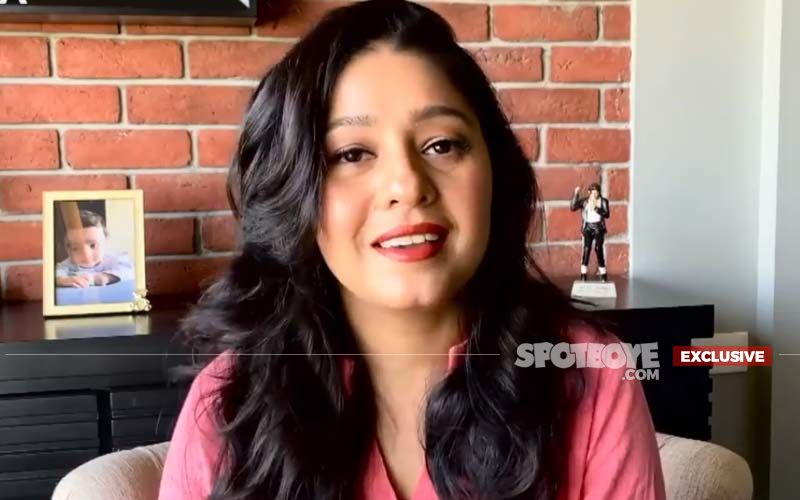 Sunidhi Chauhan began singing in films when she was merely 12-years-old with the song, Ladki Deewani Dekho from the 1996 film Shastra. Since then, she has just grown, made a name for herself and has become one of the most popular and respected singers of the generation. For a better part of the last two decades, Sunidhi and Shreya Ghoshal arguably sang the majority of the songs from the Hindi film industry.
But apart from film music, Sunidhi has tried her hand at other avenues too. She had released albums during the initial phase of her career and even came up with independent singles in intervals throughout her career. Most recently, she collaborated with Shalmali on an English single, Here Is Beautiful, which was released last month and became the leading single of Shalmali's recently released album 2X.
Ask Sunidhi that even after becoming such a strong force in the Hindi film music industry, does she have a more liberating experience while recording indie songs and she agrees. "The fun that this genre has, I only got to know it when I did it myself. Last year, I released one song in October, Kuch Khaab. It was my first non-film release after almost 15-20 years. The video for that was a very modest one but it all started from there," she shares.
Sunidhi however argues that even Kuch Khaab had a filmy touch to it and she still has a lot to learn. "Even though it's indie, Kuch Khaab is a romantic song that can easily be picturised in a movie. When Here Is Beautiful happened, I felt another level of freedom. I realised that I want to sing with this sense of freedom without any restrictions. Now that I have got the taste of it, I want to explore that," she asserts.
However, Sunidhi goes on to clarify that she doesn't intend to get away from film music to pursue indie music. "I won't stop singing film songs because I am who I am because of them. Moreover, the experience of indie music will make me more interested in singing film songs. If you are doing something that is making you happy, you will make sure you do better on the other sides as well. If I just keep on doing one thing, I will get bored of myself eventually. It will help me grow in all the directions I want to go in," she insists.



Image source: Instagram/sunidhichauhan5